Photoblog
Becky Earl – be ART "
We're friends right? I feel like we are. I'm pretty open with my friends. Open as in, I don't ever feel like I have to hold anything back about who I am. I can be completely honest and still know I will be loved. So since we are friends and all…
Are you an advanced photographer interested in an in-depth discussion about perfect exposure? If that's you, then this is your book. Michael Freeman's Perfect Exposure is targeted towards advanced amateurs and professionals, definitely not at beginners.
PhotoFidelity - PhotoFidelity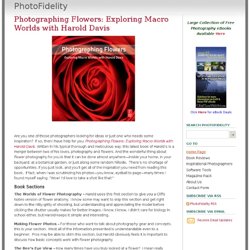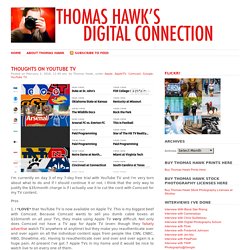 If you notice something different about photos on Flickr today, it might just be "black day." Over the past week or so, hundreds (maybe thousands) of users who dislike an impending photo page change (and in many cases, redesign changes from earlier this year) have organized and are protesting by posting black protest images to their Flickr accounts today, December 8th. Here is why I don't support this protest. Flickr users have protested quite literally *everything* that has ever been changed to the site.
LightChasers Photography
images FPT Hi-5 We didn't blog about the FPT Metro Perfect 10, but we did post quite a few images from that event on our Facebook page . In fact, we have albums for the final 18 , the final 9 , and heads up play . Since that took place a few months ago, we don't think it's quite timely to blog about it now.