Netherlands
Galerie West
November 25, 2013 The multiple show #3 The multiple show #3. A group show at Vous Etes Ici, Amsterdam with Marijke Appelman, Katrien de Blauwer, Harmen Brethouwer, Driessens & Verstappen, Bart Domburg, Joachim Grommek, Heringa Van Kalsbeek, Lieven Hendriks, Scarlett Hooft Graafland, Rene Jolink, Gabrielle van de Laak, … ... more info November 25, 2013 Jenseits des SehensMichael Gumhold is participating in Jenseits des Sehens — Kunst verbindet Blinde und Sehende. A project by the Benediktinerstift Admont, Österreichisches Kulturforum Moskau and the Zentrum Zeitgenössischer Kunst Winzavod at the Winzavod, Moskau.
You may remember I wrote a long "State of the Strips" Speech in 2010, assessing how things were going when I reached the 3,000th SHELDON strip. Well, we're now way past the 4,000th strip -- aaaand I've just turned 40 -- so it seems like an excellent time to take stock of how things are going. A new "State of the Strips" Speech for 2014, talking about where things stand, and what my five-year plan is for projects I'm working on: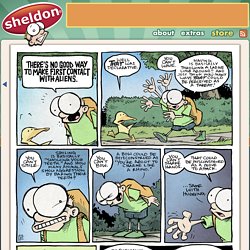 Recipes | Food | Channel4.com
Maurits Cornelis Escher (/ˈɛʃər/, Dutch: [ˈmʌurɪts kɔrˈneːlɪs ˈɛʃər] ( );[1] 17 June 1898 – 27 March 1972), usually referred to as M. C.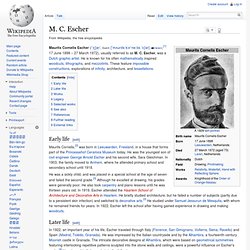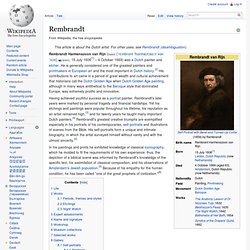 Rembrandt Harmenszoon van Rijn (Dutch: [ˈrɛmbrɑnt ˈɦɑrmə(n)soːn vɑn ˈrɛin] ( ); 15 July 1606[1] – 4 October 1669) was a Dutch painter and etcher. He is generally considered one of the greatest painters and printmakers in European art and the most important in Dutch history.[2] His contributions to art came in a period of great wealth and cultural achievement that historians call the Dutch Golden Age when Dutch Golden Age painting, although in many ways antithetical to the Baroque style that dominated Europe, was extremely prolific and innovative. Having achieved youthful success as a portrait painter, Rembrandt's later years were marked by personal tragedy and financial hardships.
Rembrandt
Florentijn Hofman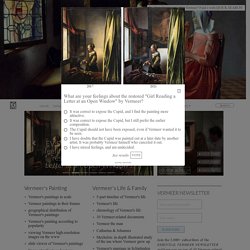 ESSENTIAL VERMEER TIME is an open door onto the spinning wheels, grinding cogs, ideas, inspirations, doubts and dreams that make the Essential Vermeer website run full steam ahead. You'll find opinions, the latest Vermeer news (practically real time) and information about what's currently under development and way down the pipeline. latest post: Vermeer Thefts CLICK HERE to access the latest Vermeer Newsletter The Girl with a Pearl Earring in America: Unraveling the Masterpiece Explore the mystery & get the facts with the Essential Vermeer interactive study.