Geeky
Game Of Thrones, the Purple Wedding!!!!! So, yeah, crazy stuff!!! Last week's episode of the HBO series, titled "The Lion and the Rose," focused on King Joffrey's wedding to Margaery Tyrell and oh what a wedding it was. There were so many little details one could spot amongst the monumental events of the day.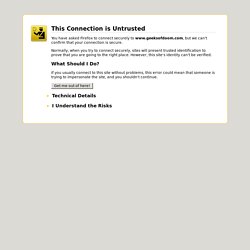 CallingAllGeeks — Gadgets- iPhone-Macbook-Apple-Technology
The term 'geek', once used to label a circus freak, has morphed in meaning over the years. What was once an unusual profession transferred into a word indicating social awkwardness. As time has gone on, the word has yet again morphed to indicate a new type of individual: someone who is obsessive over one (or more) particular subjects, whether it be science, photography, electronics, computers, media, or any other field. A geek is one who isn't satisfied knowing only the surface facts, but instead has a visceral desire to learn everything possible about a particular subject.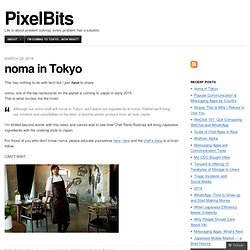 WhatsApp, Viber, Telegram and Snapchat are not like WeChat, LINE and KakaoTalk. I've written about LINE and KakaoTalk but now it's time to intro the last player – WeChat. WeChat is not – I repeat NOT anything like WhatsApp or Viber. Aside from multi-media communication capabilities: photos, video, walkie-talkie and broadcast features, in August of 2013, WeChat completely overhauled their product with v5.1 to add a bunch of new features and functions. They keep differentiating themselves from the rest of the chat apps and this is why:
Pixel Bits
Geek 24: Gadgets, Technology and Geek | The Geek Blog for Geek, Gadgets ...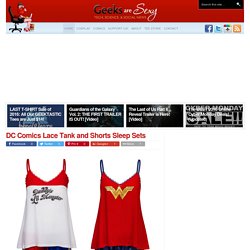 You know how something is so outrageous, it's just gotta be true? Well, this concept is so outrageous, it totally exists. From what I can tell, BLACKSOCKS uses a "sorter" and an app to determine a) which sock goes with which sock; b) how many times each sock has been washed; and c) how 'black' each sock is.
The World Market for Nanocoatings The general coating industry has declined but specialized coating surface engineering sectors are witnessing strong growth driven by the needs of high-end industries, such as oil and gas and electronics. Nanocoatings are opening up new market opportunities in the global coatings arena. Properties such as anti-microbialism, thermal insulation, dirt and water repellency, hardness, corrosion resistance, flame retardancy, UV stability, anti-graffiti, self-cleaning, moisture absorbing, gloss retention and chemical and mechanical properties are improved significantly using nanostructured materials. Buy Now for £990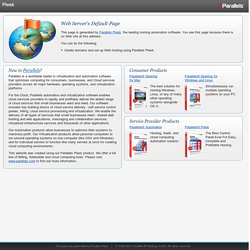 Geek, Gamer and WoW T-shirts & Gear | bytelove.com