Geeky
Witch Craft WorksDirected by Tsutomo Mizushima Produced by J.C. Staff, Lantis, Kodansha Voice cast: Yusuke Kobayashi, Asami Seto, Ai Kayano, Shiori Izawa, Ai Matayoshi, Yuka Kuroda, Kana Asumi, You Taichi, Sayaka Oohara, Natsumi Hioka, Momo Asakura, Shiori Izawa, Yuuko Iida, Rie Kugimiya, Shiina Natsukawa Air Dates: Wednesdays at 1:15 CST Currently simulcasting on Crunchyroll Put yourself in this situation: Let's say you're a below-average male high school student. You're scorned by your classmates, and to make things worse, you have to sit next to the most popular girl in the entire school every day, an arrangement that singles you out for all sorts of physical and mental abuse from her fans – both male and female – on an equally daily basis.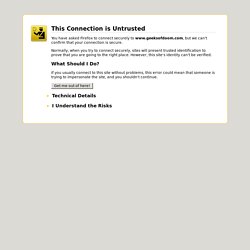 CallingAllGeeks — Gadgets- iPhone-Macbook-Apple-Technology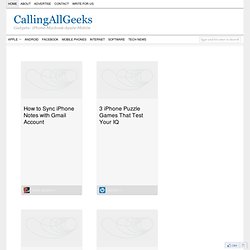 Apple iOS offers many great stock apps, and one of them is notes app. This app will let you take quick notes, and you can also sync it online with iCloud and Gmail. But not many people know about it or how to use it. This tutorial will show you how to sync iPhone notes with […] Continue reading → For those who love iPhone Puzzle games you will find almost an endless supply in the Appstore. Puzzle games are great for casual gamers and I have singled 3 which are the best in the Appstore. 1.
The term 'geek', once used to label a circus freak, has morphed in meaning over the years. What was once an unusual profession transferred into a word indicating social awkwardness. As time has gone on, the word has yet again morphed to indicate a new type of individual: someone who is obsessive over one (or more) particular subjects, whether it be science, photography, electronics, computers, media, or any other field. A geek is one who isn't satisfied knowing only the surface facts, but instead has a visceral desire to learn everything possible about a particular subject.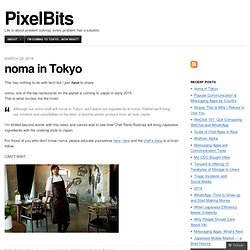 WhatsApp, Viber, Telegram and Snapchat are not like WeChat, LINE and KakaoTalk. I've written about LINE and KakaoTalk but now it's time to intro the last player – WeChat. WeChat is not – I repeat NOT anything like WhatsApp or Viber. Aside from multi-media communication capabilities: photos, video, walkie-talkie and broadcast features, in August of 2013, WeChat completely overhauled their product with v5.1 to add a bunch of new features and functions. They keep differentiating themselves from the rest of the chat apps and this is why:
Pixel Bits
Geek 24: Gadgets, Technology and Geek | The Geek Blog for Geek, Gadgets ...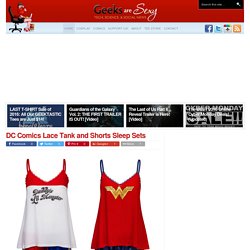 Apple had already agreed to settle a class action suit over children making in-app purchases without parental consent. Now it's agreed to pay at least $32.5 million to settle a government action. The case again involves the way Apple changed its app store policies such that once you enter your password you (or more concerningly your children) can make in-app purchases during the next 15 minutes without having to type in the details again.
The World Market for Nanocoatings The general coating industry has declined but specialized coating surface engineering sectors are witnessing strong growth driven by the needs of high-end industries, such as oil and gas and electronics. Nanocoatings are opening up new market opportunities in the global coatings arena. Properties such as anti-microbialism, thermal insulation, dirt and water repellency, hardness, corrosion resistance, flame retardancy, UV stability, anti-graffiti, self-cleaning, moisture absorbing, gloss retention and chemical and mechanical properties are improved significantly using nanostructured materials. Buy Now for £990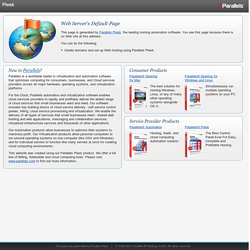 Geek, Gamer and WoW T-shirts & Gear | bytelove.com