France
I Prefer Paris
Rococo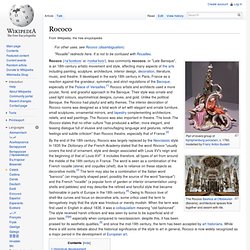 Rococo (/rəˈkoʊkoʊ/ or /roʊkəˈkoʊ/), less commonly roccoco, also referred to as "Late Baroque", is an 18th-century artistic movement and style, which affected several aspects of the arts including painting, sculpture, architecture, interior design, decoration, literature, music and theatre.
Henri-Émile-Benoît Matisse (French: [ɑ̃ʁi matis]; 31 December 1869 – 3 November 1954) was a French artist, known for his use of colour and his fluid and original draughtsmanship.
Henri Matisse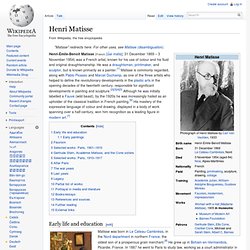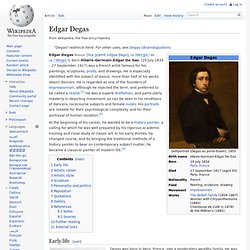 Edgar Degas (French: [ilɛʁ ʒɛʁmɛ̃ ɛdɡɑʁ dəɡɑ]; US /deɪˈɡɑː/ or UK /ˈdeɪɡɑː/); born Hilaire-Germain-Edgar De Gas; (19 July 1834 – 27 September 1917) was a French artist famous for his paintings, sculptures, prints, and drawings.
Edgar Degas
Khuong Nguyen ////