Excercise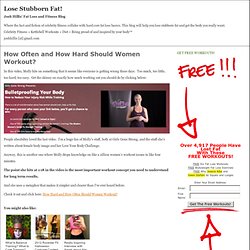 I'm getting a lot of emails, Facebook messages, and even new clients, who are CrossFitting with a fat loss goal. So I want to address some points that I always cover with my clients who CrossFit also, the first being the overhead kettlebell swing. And to reiterate, this is a blog about fat loss, not athletic performance. If you are reading this, my assumption is that fat loss is your primary workout goal right now. And if fat loss is your goal, you should definitely make some major changes to the way CrossFit is traditionally done.
Lose Stubborn Fat!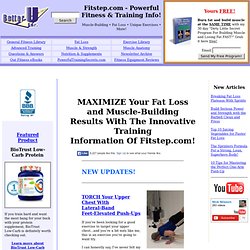 BetterU, Inc. - Personal Training, Health, Fitness, Fat Loss, Muscle toning
How to Deadlift More Weight NOW By Bracing Your Core and Lifting With Your Stomach That's really just the bottom line and it doesn't require any dressing up. In my experience, that's the single biggest "impact" factor that can increase your deadlift numbers the fastest (and best protect your lower back during the lift). It all comes down to the mechanics of the lift, out of the bottom when you're pulling the bar off the ground. Now here's the thing...before you can work on improving your core bracing strength, it's critical that you know HOW to actually brace the core properly when deadlifting. Learn how to Deadlift more weight by bracing your core properly now...