Excercise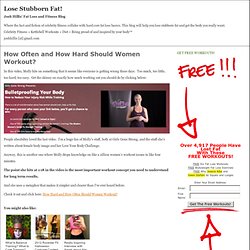 I'm getting a lot of emails, Facebook messages, and even new clients, who are CrossFitting with a fat loss goal. So I want to address some points that I always cover with my clients who CrossFit also, the first being the overhead kettlebell swing. And to reiterate, this is a blog about fat loss, not athletic performance. If you are reading this, my assumption is that fat loss is your primary workout goal right now. And if fat loss is your goal, you should definitely make some major changes to the way CrossFit is traditionally done.
Lose Stubborn Fat!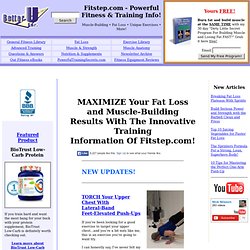 BetterU, Inc. - Personal Training, Health, Fitness, Fat Loss, Muscle toning
TORCH Your Upper Chest With Lateral-Band Feet-Elevated Push-Ups If you've been looking for a good exercise to target your upper chest...and you're a bit nuts like me, this is an exercise you're going to want try. I can honestly say, I've never felt my upper chest activate like this before. It's like doing four upper chest exercises at the same time. I managed to do a set of 5 or 6 reps before pancaking on the floor and it was BRUTAL. Imagine this...two thick training bands hitched to the bottom of the cable cross-over stack uprights (or you can use anything solid that's far enough apart).