Computers
Miniature computers. The C Book. This is the online version of The C Book, second edition by Mike Banahan, Declan Brady and Mark Doran, originally published by Addison Wesley in 1991.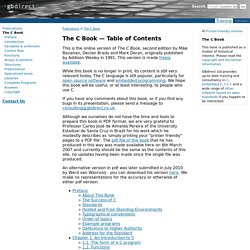 This version is made freely available. While this book is no longer in print, its content is still very relevant today. The C language is still popular, particularly for open source software and embedded programming. We hope this book will be useful, or at least interesting, to people who use C. If you have any comments about this book, or if you find any bugs in its presentation, please send a message to consulting@gbdirect.co.uk. Why Your Desktop PC Draws Power Even When You Shut Down or Hibernate.
Many people say they use Hibernate instead of Sleep mode because Hibernate draws no power.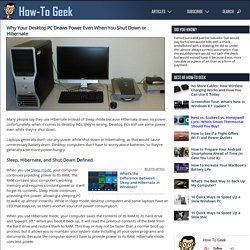 Unfortunately, when it comes to desktop PCs, they're wrong. Desktop PCs still use some power even while they're shut down. Laptops generally don't use any power while shut down or hibernating, as that would cause unnecessary battery drain.
Cryptography. Fake IT Support scam. There are lots of ways you can be conned on the internet, there is a new way, by fake IT support ringing you up caiming to be microsoft or other computer company and claiming something is wrong with your computer, when there is nothing wrong with your computer it is working as it should, watch the video below to find out how this scam works.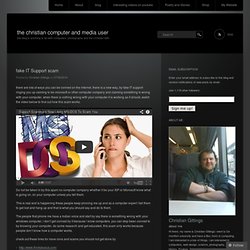 Do not be taken in by this spam no computer company whether it be your ISP or Microsoft know what is going on, on your computer unless you tell them. This is real and is happening these people keep phoning me up and as a computer expert I tell them to get lost and hang up and that is what you should say and do to them. The people that phone me have a Indian voice and start by say there is something wrong with your windows computer, i don't get conned by it because i know computers, you can stop been conned to by knowing your computer, do some research and get educated, this scam only works because people don't know how a computer works. Support Scammers Now Using MS-DOS To Scam You.
Gamenews. Computer. 2 go pc. Computer hardware (cgittings StumbleUpon) 7 examples of technology actually functioning at the Sochi Olympics. Czech Republic's Sarka Pancochova takes a jump during the women's snowboard slopestyle qualifying.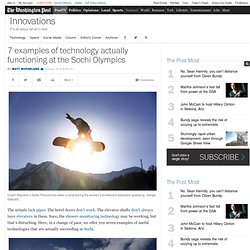 (Sergei Grits/AP) The urinals lack pipes. The hotel doors don't work. The elevator shafts don't always have elevators in them. Sure, the shower-monitoring technology may be working, but that's disturbing. The future of the desktop is a tabletop. One day, the future of Intel's desktop business will lie within something that looks like the Microsoft Surface.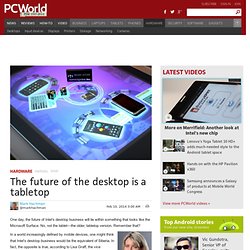 No, not the tablet—the older, tabletop version. Remember that? Image: Intel In a world increasingly defined by mobile devices, one might think that Intel's desktop business would be the equivalent of Siberia. Computers (cgittings StumbleUpon)
The Complete Guide to Solid-State Drives. This isn't mentioned but be careful when RAID-ing.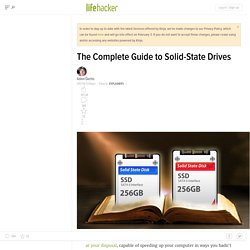 (talking only about raid0 here, for better performance) There is much controversy surrounding whether or not RAID-ing can help or sometimes HURT your performance. Couple of things: Computers instructables. Self drive car. Here is the one million dollar question self driving cars what do you think about the idea?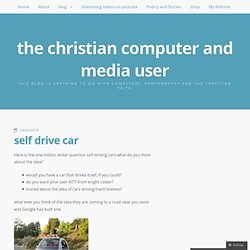 Would you have a car that drives itself, if you could? Do you want your own KITT from knight raider? Google: We're building car with no steering wheel. Actually, the cars wouldn't even have a wheel.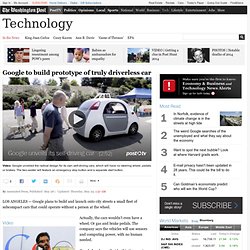 Or gas and brake pedals. The company says the vehicles will use sensors and computing power, with no human needed. Google Inc. hopes that by this time next year, 100 of the two-seaters will be on public roads, following extensive testing. The cars would not be for sale and instead would be provided to select operators for further tweaking and have limitations such as a 25 mph top speed. The announcement presents a challenge to automakers that have been more cautious about introducing fully automated driving and to government regulators who are scrambling to accommodate self-driving cars on public roads.
Smart doorbell.
---