Bizarre
Recent Articles Three Active Games For Kids That Can Help Children Develop Fundamental Skills We all know that obesity is expanding (pardon the pun) around the developed world.
Bizarre Bytes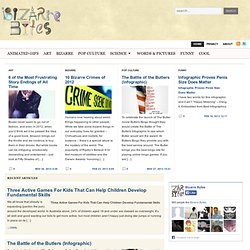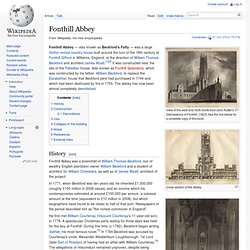 View of the west and north fronts from John Rutter's Delineations of Fonthill. (1823) See the link below for a complete copy of this book. Cross section of the Abbey The hall of Fonthill Abbey in Wiltshire, England from John Rutter's Delineations of Fonthill (1823) History[edit]
Fonthill Abbey
Wacky Owl - Strange and Weird Stuff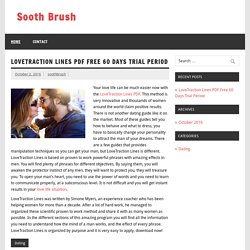 Sooth Brush
30 Most Anticipated Movies of 2012 December 24, 2011 – 1:06 pm Each year at the end of December movie websites and critics make their list of most anticipated movies of the upcoming year. While 2011 didn't seem to satisfy most of movie lovers, 2012 looks a promising year at least for the blockbusters, from the Warner Bros' The Hobbit to Columbia Pictures' The amazing spider-man.
Stella's Magazine
Ben Weiner
Recent Chill Out's articles The Most Hilarious Roommate Notes Roommates are considered as family and for some people roommates turned into long run friendships and relationships.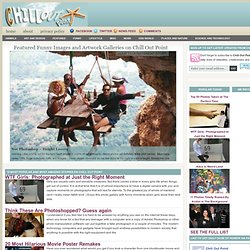 Crystal Kiss
64-year-old architect Octavio Mendoza literally baked the house that he lives in. He calls the 5,400 square foot house 'the biggest piece of pottery in the world'. Casa Terracotta, or Casa Barro in Spanish, was built exclusively by hand using clay and baked in the sun. Located in Villa de Leyva, a colonial mountain village in Colombia, it is also known to locals as the 'Casa de Flintstone' or Flintstone House.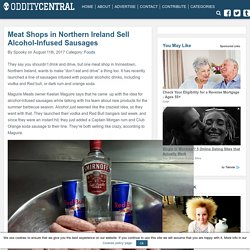 This giant book Atlas of Human Anatomy and Surgery is 714 pages of body parts as envisioned by Taschen, one of the finest publishers of books on art, graphic design, architecture, pop culture and other quirkery. If you are an anatomy nut, you will find the gorgeous detail of the book's intricate full color plates very satisfying indeed. Just look at the veins on that brain! And so that's what a cross-section of the spine would look like! Also interesting in Taschen's catalog: Aesthetic Surgery, all about, well, trying to improve on what nature gave ya. It's out of stock, but you can still look at the fascinating and sometimes grotesque pictures.
I Heart Guts!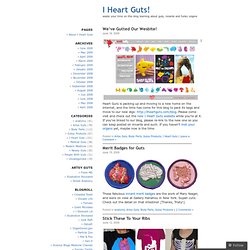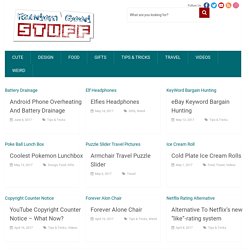 Because we know that men are always under electric surge! It's a hardware-inspired "soft wear!" Get it?
deputydog
I run Letters of Note and Letterheady, both online homages to offline correspondence that have enjoyed, and continue to enjoy, a reasonable amount of positive feedback from people whose opinions I respect a great deal. I also run Lists of Note—a blog dedicated to notable lists that is, I hope, far more interesting than it sounds. There is also Scaffoldage. I have spent the past few years producing a beautiful Letters of Note book, pictured below, which was published in October 2013 to very positive reviews. You can read more about it, and indeed buy it, here.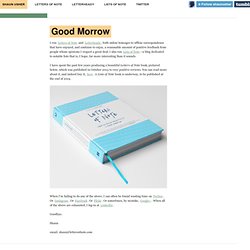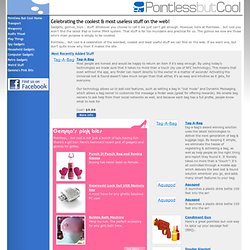 Pointless but cool
Celebrating the coolest & most useless stuff on the web! Gadgets, gizmos, toys... stuff. Whatever you choose to call it we just can't get enough.
Ananova - www.ananova.com