Artist
Murdoch Art Studio
Andalucia paintings,
Bev Howe Paintings
welcome to jaggedart.com
Hyatt Moore - Painter
Naples Art Gallery - Largest Fine Art Gallery in Southwest Florida
douglas simpson
Steve Cozart, Artist
Fine Art Nature Photography of Flower Photos and Landscape Photographs
scott hovind
Robert Hemphill
Frederic Leighton, 1st Baron Leighton PRA (3 December 1830 – 25 January 1896), known as Sir Frederic Leighton between 1878 and 1896, was an English painter and sculptor.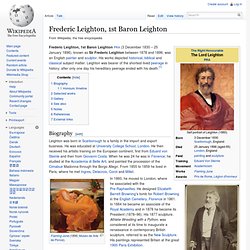 Frederick Leighton
thea van herpt
Artist Diana Davydova
Sally is painting today...
Eclectic Studio
Original Modern Art by Laura Barbosa
The Modern Artist
Claude Monet | Works of Art and Life of Impressionist Painter
Jan Van Eyck - The complete works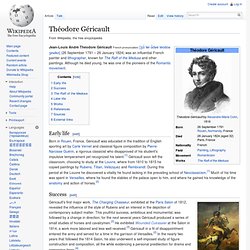 Jean-Louis André Théodore Géricault French pronunciation: ​[ʒa̰ lui a̰dʁe teodoʁ ʒəʁiko] (26 September 1791 – 26 January 1824) was an influential French painter and lithographer, known for The Raft of the Medusa and other paintings.
Théodore Géricault
François Boucher
François Boucher (French pronunciation: [fʁɑ̃swa buʃe]) (29 September 1703 – 30 May 1770) was a French painter, who was a proponent of the Rococo style. Boucher is known for his idyllic and voluptuous paintings on classical themes, decorative allegories, and pastoral scenes.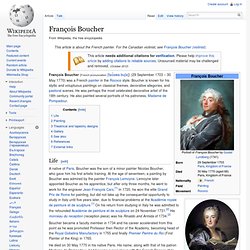 painting gallery
The art of Terje Adler Mørk
botticelli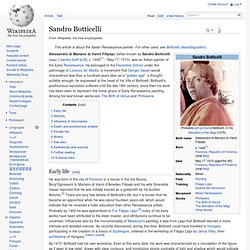 Alessandro di Mariano di Vanni Filipepi, better known as Sandro Botticelli (Italian: [ˈsandro bottiˈtʃɛlli]; c. 1445[1] – May 17, 1510), was an Italian painter of the Early Renaissance.
Gh Bronze Studio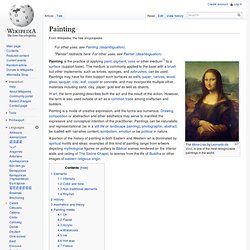 Painting is the practice of applying paint, pigment, color or other medium[1] to a surface (support base).
Martha Sharp Original Oil Paintings
Caitlin Karolczak - Painting, Portraiture, Illustration
Vilhelm Hammershøi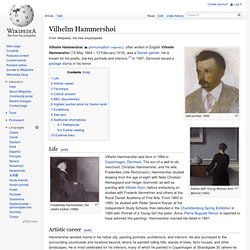 Self-portrait, 1895
Virtual Gallery of Leonardo Da Vinci
Art, artists and exhibitions. Artists can sign up for a free online gallery.
Welcome to Art of England Magazine - the Definitive Guide to Art in the UK
Welcome to ArtShop7 - The online gallery and shop!
Stefan Beyst Website
A portrait is a painting, photograph, sculpture, or other artistic representation of a person, in which the face and its expression is predominant. The intent is to display the likeness, personality, and even the mood of the person.
Portrait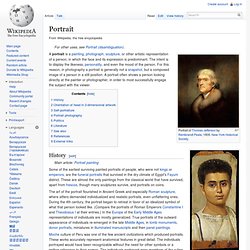 A face devoid of love or grace, A hateful, hard, successful face, A face with which a stone Would feel as thoroughly at ease As were they old acquaintances,-- First time together thrown. -- "A Portrait" by Emily Dickinson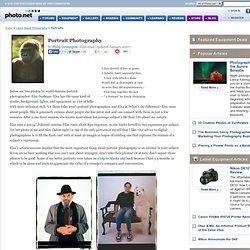 Portrait Photography: Photo.net article