Artist 8
Audrey Hepburn Complex
Spotted: A Boston in Chicago This charm-filled Chicago loft is the live/work space of graphic designers Nicole and MikeMcQuade. While their home is filled with incredible vintage pieces, their dog Lola is the real show stopper: See more of this adorable Boston Terrier and the beautifully-curated loft she calls home over on Design Sponge. Dog Walkies Waterproof Collars and Leashes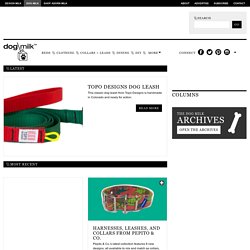 An owl is pictured landing on a wooden post in a Surrey garden A squirrel is captured jumping from branch to branch using eight images taken at 40 millisecond intervals A Welsh pony and her rider are photographed galloping at half second intervals A European robin takes off from a wooden post as the sun sets in Surrey A white cat, named Pyramus, leaping from a chair onto a table, taken at 50 millisecond intervals Long eared bat flying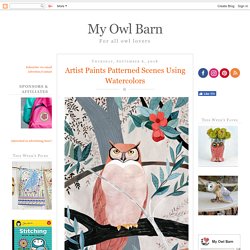 The Henry Moore Foundation
Aletha Kuschan's Weblog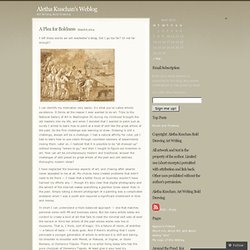 My thoughts had already turned toward still life, and I had already set up a still life and begun a painting, when one morning I woke with the notion that I should get me to the thrift store. So I did. And I came home with not only some wonderful objects, but with a very inexpensive but expressive and new-to-me still life table worthy of Cezanne.
This is my latest painting – recently finished. The colours are a bit richer than they appear here. It's inspired by a vintage photograph of a young laundress sleeping in the street. She has half an eye open to protect her livelihood: a mobile laundry wringer kept close by her makeshift bed. You could say I'm exploring issues of homelessness, highlighting the plight of young workers and lack of housing in an urban landscape. It's certainly much inspired by Henry Mayhew who wrote 'London Labour and The London Poor' in 1851 – and 'Outcast London' by Gareth Stedman Jones looks simliar.
The Blue Biro Gallery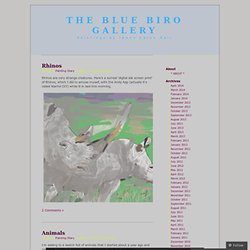 By WR Jones First Day of Spring – 14″ x 18″ – Oil on linen panel See this one horse, er one truck town? I wouldn't be able to find my way. Simply too many streets.
On Painting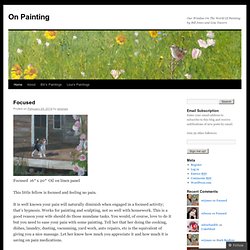 Hello suite readers! If you are looking for the red bird suite, you have come to the right place. Sort of. I was able to change the name to avoid confusion (mostly on my part) so please update your bookmarks/address books/etc to the new url www.redbirdsuite.wordpress.com.
red bird suite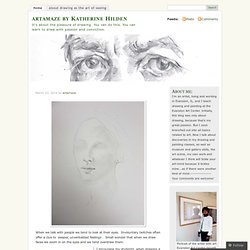 After J. Irwin Miller finished his studies in Philosophy, Classics and Economics at Oxford in 1934 he went to work at the family business in Columbus, Indiana. The firm, Cummins Inc, manufactures motors.
artamaze by Katherine Hilden
Mark Harchar Illustration
|| Anthony Velasquez ||
Quent Cordair Fine Art - The Finest in Romantic Realism
Ivan Jordà
MIQUEL BOSCH
Michael Corkrey
Kari Tirrell
Community timeline The Scarf Project. Together with Japanese Ikebana Artist Kasho Maeno Zoia is working on The Scarf Project.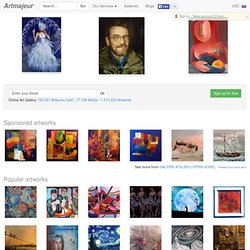 Maria Cristina BARACCHI Online Gallery
Leszek Piotrowski
DORIAN ITEN
VALENTIN FISCHER
the artifice complex
Here are a few photos from my graduation show a few weeks ago. I haven't graduated yet, but each undergrad in their fourth year gets one show and mine was scheduled early in the semester. There were five paintings in total, two of which were white 8′x 6′ canvases and three that were 5′x 5′. Each painting is a conglomeration of a series of patterns of chewing gum that have been spit on the sidewalk.
Grunskm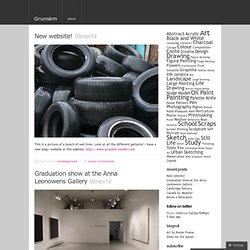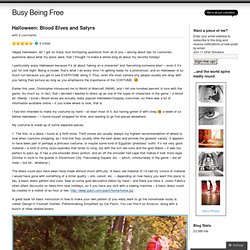 i Rate This "Claire: But I mean…what is success?
Busy Being Free
I've added a Figure Paintings tab on the menu bar..and a new post… Acrylic on Paper 14 x 10 ins Another exploration with interactive acrylic and 'drawing with a brush'. Here there was time, about 50 minutes in all, to introduce white with the umber and go beyond a basic wash-in to add a little loose modelling on the back and a touch of detail in the profile. Acrylic on paper 6 x 8 ins approx A fairly quick wash-in experimenting with interactive acrylic paint, I found it very freeing to splash around with water, rather than turps or mineral spirits which are both costly and toxic, and to be able to reactivate the paint when touch dry, more like oils.
Dee Berridge's Life Drawings | My head is in the tiger's mouth…
A piece I did for my buddy Jonathon Dalton. This is Yui — a frankly terrifying young woman who leads a faction of militant youths in A Mad Tea-Party, Jonathon's spectacular sci-fi […] Read Article → Hello loyal readers! Sorry things have been rather quiet around here lately.
The Reinvigorated Artistic Adventures of Lucy Bellwood
Doodlemum
Tara Rankin Art and Illustrations
Best Yet Every so often I finish a drawing that is the "best thing I've ever drawn." This is that drawing.
Nomadic Dust
David Reid – From the Studio
Paul Schwarz – Artlog | ART, Illustration, Animation
Art on a Farm | living on a working farm
Venetian Red Art Blog
Erling's Sketchbook
ramblings on creativity
A t z a' s A r t B l o g
Mikkela's Art Portfolio
An Artist's Studio-Journal
Clara Lieu, Visual Artist
Veritasse – Christian Art | Our Artwork Speaks
Look-E-Here
Linda Horvitz Post