Psychology
Philadelphia Society of Clinical Psychologists Website. Top 10 Psychology Blogs on the Web | The eduFire Blog. Psychology is powerfully linked to education; without research in neuroscience, speech pathology, learning, cognition, and much more, we would never be able to advance and improve teaching.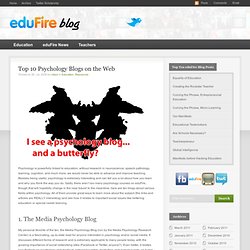 Besides being useful, psychology is extremely interesting and can tell you a lot about how you learn and why you think the way you do. Sadly, there aren't too many psychology courses on eduFire, though that will hopefully change in the near future! In the meantime, here are ten blogs about various fields within psychology. All of them provide great ways to learn more about the subject (the links and articles are REALLY interesting) and see how it relates to important social issues like bettering education or special needs learning. 1.
School Psychology Blog - Improving educational outcomes and wellbeing. Psychology studies relevant to everyday life from PsyBlog. Assoc for Psych Sci. NAPPP. EMDR Products. If you have any difficulty obtaining these books contact the author, Phil Manfield at or telephone 510-528-7000 EMDR Casebook, edited by Philip Manfield, Ph.D.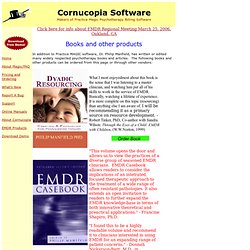 Published by W.W. Norton, 2003. List price: $27. Cornucopia Software, Makers of Practice Magic.
---