Psychology
Philadelphia Society of Clinical Psychologists Website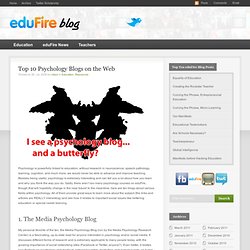 Top 10 Psychology Blogs on the Web | The eduFire Blog
Psychology is powerfully linked to education; without research in neuroscience, speech pathology, learning, cognition, and much more, we would never be able to advance and improve teaching. Besides being useful, psychology is extremely interesting and can tell you a lot about how you learn and why you think the way you do.
School Psychology Blog - Improving educational outcomes and wellbeing
Professional Counseling Online Experts
Can counseling help?
ABCs of Internet Therapy Guide: consumer review of online counseling cybertherapy e-mail chat videoconference mental health services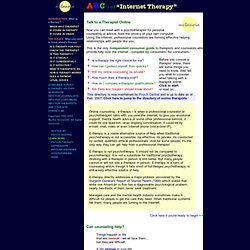 Online Therapy | CBT Online | Cognitive Behavioral Therapy Online | CBT Therapy
NAPPP
Cummings Foundation
American Professional Agency
EMDR Products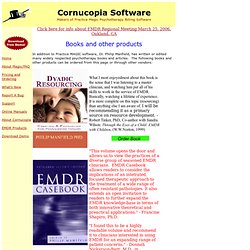 If you have any difficulty obtaining these books contact the author, Phil Manfield at or telephone 510-528-7000
Download EMDR Aid