Books etc
This page lists direct English translations of common Latin phrases.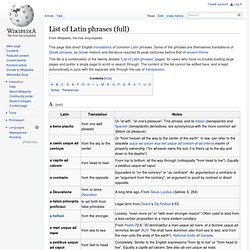 Margaret Atwood, "Happy Endings"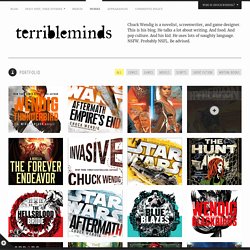 Chuck is the author of the published novels: Blackbirds, Mockingbird, Double Dead, Bait Dog, and Dinocalypse Now . He also the author of the soon-to-be-published novels: The Blue Blazes, The Cormorant, Heartland Books 1/2/3, Beyond Dinocalypse, Dinocalypse Forever, Harum Scarum, and Gods & Monsters: Unclean Spirits . He, along with writing partner Lance Weiler, is an alum of the Sundance Film Festival Screenwriter's Lab (2010). Their short film, Pandemic, showed at the Sundance Film Festival 2011, and their feature film HiM is in development with producers Ted Hope and Anne Carey. Together they co-wrote the digital transmedia drama Collapsus , which was nominated for an International Digital Emmy and a Games 4 Change award.
Feminism in the 21st century | Zoe Williams | Books
What is feminism ? "Simply the belief that women should be as free as men . . . Are you a feminist? Hahaha.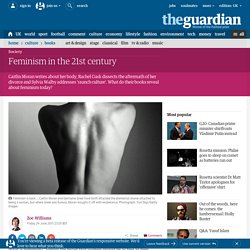 Sci-Fi Lists - Top 100 Sci-Fi Books
Free Speculative Fiction Online: Stories, Sorted by Author