Books etc
List of Latin phrases (full) This page lists direct English translations of common Latin phrases.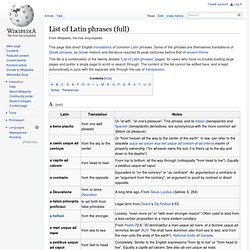 Some of the phrases are themselves translations of Greek phrases, as Greek rhetoric and literature reached its peak centuries before that of ancient Rome. This list is a combination of the twenty divided "List of Latin phrases" pages, for users who have no trouble loading large pages and prefer a single page to scroll or search through. The content of the list cannot be edited here, and is kept automatically in sync with the separate lists through the use of transclusion. Share Book Recommendations With Your Friends, Join Book Clubs, Answer Trivia. Chuck Wendig, Freelance Penmonkey | Chuck Wendig: Freelance Penmonkey. Chuck is the author of the published novels: Blackbirds, Mockingbird, Under the Empyrean Sky, Blue Blazes, Double Dead, Bait Dog, Dinocalypse Now, Beyond Dinocalypse and Gods & Monsters: Unclean Spirits.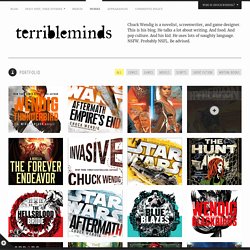 He also the author of the soon-to-be-published novels: The Cormorant, Blightborn (Heartland Book #2), Heartland Book #3, Dinocalypse Forever, Frack You, and The Hellsblood Bride. Also coming soon is his compilation book of writing advice from this very blog: The Kick-Ass Writer, coming from Writers Digest. He, along with writing partner Lance Weiler, is an alum of the Sundance Film Festival Screenwriter's Lab (2010). Their short film, Pandemic, showed at the Sundance Film Festival 2011, and their feature film HiM is in development with producers Ted Hope and Anne Carey. Free eBooks at Planet eBook - Classic Novels and Literature. Feminism in the 21st century | Zoe Williams. What is feminism?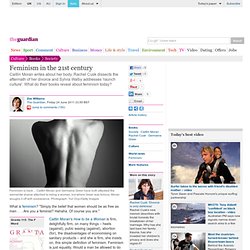 "Simply the belief that women should be as free as men . . . Are you a feminist?
Sci-Fi Lists - Top 100 Sci-Fi Books. The Best Places To Find Your Next Free Book Online. Free Speculative Fiction Online: Stories, Sorted by Author.
---