Cfrey
ChuckFrey
I am the founder and editor of The Mind Mapping Software Blog.
My photos
Visual thinking. My websites. Cool stuff. Screencasts. Help. Friends. Pearltrees Visualizes How You Organize the Web. This post is part of Mashable's Spark of Genius series, which highlights a unique feature of startups.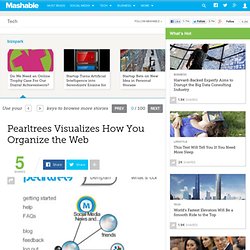 If you would like to have your startup considered for inclusion, please see the details here. The series is made possible by Microsoft BizSpark. Name: Pearltrees Quick Pitch: Pearltrees is a new visual way to organize content on the Web and connecting people's interests.
Music
Interesting stuff.
---