Déco
What is this good for? This generator simply creates a paper model for a box or an envelope. It does the math and all the drawing-work for you. Some of the uses for a paper-box: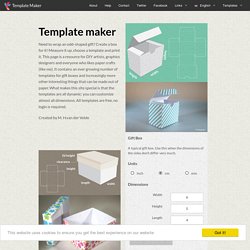 Tout voir - La Petite Papeterie Française
Magpie. Design with a British edge: Home
La folie des boîtes washi !
20% de remise sur TOUT jusqu'au 12 décembre inclus ! Oyé Oyé : excellente nouvelle : Pivoine et Tapioca vous offre 20%* de remise dès 25€ d'achats sur TOUT (nous avons... Lire la suite › Spécial Black Friday : livraison offerte jusqu'au 4 décembre minuit ! La course aux cadeaux est lancée sur Pivoine et Tapioca ! A l'occasion du Black Friday, la livraison est offerte à partir...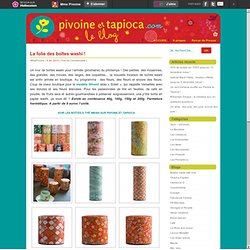 Elizabeth Pawle illustration par ElizabethPawle sur Etsy
♥ Soldes hiver girlita ♥ Pour fêter le début des soldes, je vous ai préparé une petite sélection fille avec mes pièces préférés (ok j'avoue... Lire la suite › Série addict #2 Master Of Sex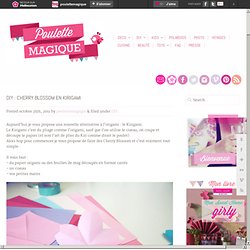 DIY : Cherry Blossom en Kirigami
ACCUEIL
Edmond - Mobilier vintage et objets singuliers pour petits et grands
Infurn
Steelform Classic Design
Online Shop - Galerie
Vita Interiors