Design
Photo by cerenaytunur. How Chanel Makes Its Little Black Jackets (Video) >> Prepare to be a little mesmerized.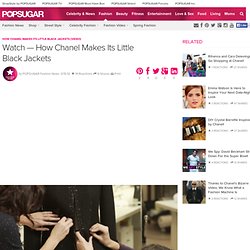 Chanel's process for making its iconic, chain-lined tweed jackets is a multitiered operation that requires a lot of people — and a lot of attention to detail. Patterns get cut for each jacket in the fashion house's atelier, then a team of seamstresses cut and sew individual pieces of the jacket, then sew it together and add all the finishing touches. Most of the work is done by hand, and it's hard not to be captivated watching it happen. Blue Shaving Mug with a Mustache by MiriHardyPottery. If a Ceramic Shave Mug for wet shaving is what you are after, for yourself or as a gift, this fantastic blue Shaving Mug with a mustache is up to the job!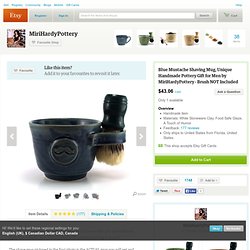 The shave mug pictured in the first photo is the ACTUAL mug you will get and is READY TO SHIP! The next 4 photos are stock photos, illustrating common features of the shave mug. If you would like additional photos of THIS particular item, please send me a convo. Kendin Yap: İpad Çanta. Fashion Moda Biliyorum sizlere bu projemizi haftalar önce duyurmama rağmen yayınlamakta biraz geç kaldım.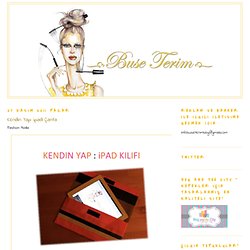 Ama inanın bilgisayarımın bana yarattığı zorluklar nedeniyle oldu bu aksaklık, bu sebeple sizden özür diliyorum öncelikle. Bu projemiz yine Derya ve ben tarafından yapıldı. P.S.- I made this... Tree houses.
---