Comic Books/ Nerd Stuff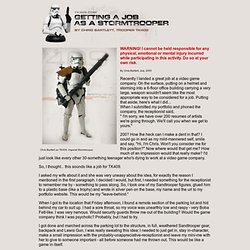 Got a Job as a Stormtrooper
By Chris Bartlett, July, 2005 Recently I landed a great job at a video game company. On the surface, putting on a helmet and storming into a 6-floor office building carrying a very large, weapon wouldn't seem like the most appropriate way to be considered for a job.
Björn Hurris Portfolio 2007
A distant star can be distinguished as a small moon or planet.
"That's no moon, it's a PR failure." by BL1Y on CollegeHumor
"Clark Kent's Employee Review" by Sean Curry on CollegeHumor
These Steampunk Star Wars Figures Are Bully!
The sci-fi universe of George Lucas' draws a lot of inspiration from Japanese films by Kurosawa and pulp adventure serials of the 1930s, as well as some old Victorian era firefighter masks .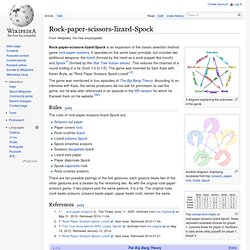 A diagram explaining the outcomes of the game. The normal form matrix of Rock-paper-scissors-lizard-Spock. Rows represent available choices for player 1, columns those for player 2.
Index of /books
25 Super Cool Video Game Cakes
25 Best Zelda Motivators
List of Star Wars Books In Chronological Order | Adino Online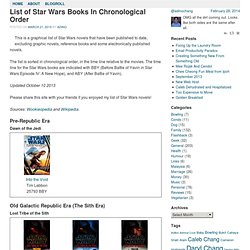 This is a graphical list of Star Wars novels that have been published to date, excluding reference books and electronically published novels. The list is sorted in chronological order, in the time line relative to the movies.
One thing that every geek can do is quote their favorite geek-culture media, whether it's movies, books, television, theater or music. The GeekDads have tried to compile a list of such quotes for your enjoyment. This list is certainly not definitive.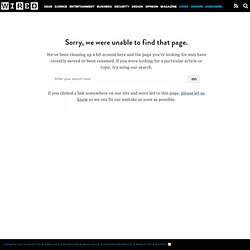 TM: Feel the force Mother Fuc*er
Feel the force Mother Fuc*er ----- Begin NetScrap(TM) ----- Feel the force Mother Fuc*er The TOP 10 Things We Want To Hear Samuel L. Jackson's Character 'Jedi Master Mace Windu' Say in the Star Wars Prequels. 10. You don't need to see my goddamn identification, 'cause these ain't the motherfuckin' droids you're looking for. 9. Womp rat may taste like pumpkin pie, but I'll never know, 'cause even if it did I wouldn't eat the filthy motherfucker. 8.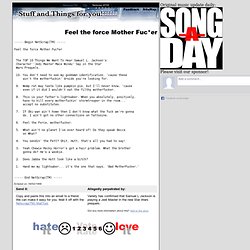 falcon.jpg (JPEG Image, 3046x1941 pixels)
People operating as superheroes in the real world have been making headlines over the past year, but this story takes the cake.
Real Life Superhero Thwarts Robbery, Gains TV Fame
Rocks and Minerals