Art&Photography
1359_547389dd59782ec085250d80a6070fcd_2.jpg (JPEG Image, 650x433 pixels)
Video
DESKTOPOGRAPHY
no description, cats uploaded by A Wahab
cat20.jpg (JPEG Image, 1152x864 pixels)
3110921356_268db39275_o.jpg (JPEG Image, 700x483 pixels)
sebastian errazuriz: american kills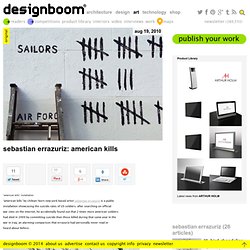 'american kills' installation 'american kills' by chilean-born new york based artist sebastian errazuriz is a public installation showcasing the suicide rates of US soldiers. after searching on official war sites on the internet, he accidentally found out that 2 times more american soldiers had died in 2009 by committing suicide than those killed during that same year in the war in iraq; an alarming comparison that errazuriz had personally never read or heard about before. according to the artist, a first google search showed only reports of media alarm about suicide rates, but the information was always comfortably presented divided into months and generally separated by statistics from the army, navy or air-force. 'when I first found the overall statistics summed the 304 suicides by US soldiers during 2009, I was shocked.
Amazingly Creative Drawing Vs Photography
4d276a85d62f7.jpg (GIF Image, 839x789 pixels)
900x617 pixels) - Scaled (80%)
These Steampunk Star Wars Figures Are Bully!
The sci-fi universe of George Lucas' draws a lot of inspiration from Japanese films by Kurosawa and pulp adventure serials of the 1930s, as well as some old Victorian era firefighter masks . We've also seem some artists take characters and create portraits of them in a steampunk setting . Sculptor Sillof took that one step further by crafting action figures of dozens of characters from the original trilogy as if they were flying airships and "X wing biplanes" instead of space ships. These figures were made using parts and pieces from existing toys and sculpting on top of them using an epoxy polymer to create the shapes that he couldn't find otherwise.
sg10D.jpg (JPEG Image, 359x478 pixels)
117911084.jpg (JPEG Image, 900x600 pixels)
.tumblr_l8kqgjuFyo1qb9ifzo1_500_m.jpg (JPEG Image, 312x448 pixels)
Miniature Art on the Tip of Pencil by Dalton Ghetti art - pencil sculpture 9 – Odd Stuff Magazine
6a00d8341bfadb53ef01348838af0d970c-500wi (JPEG Image, 500x566 pixels)
Minimalism heroes (From all kinds and ages)
maximus_corgi11.jpg (JPEG Image, 900x695 pixels) - Scaled (71%)
Is There Anything Cuter Than This?
0515wallpaperys-15_1600.jpg (JPEG Image, 1600x1200 pixels) - Scaled (41%)
Artistic-Photography-6.jpeg (JPEG Image, 1024x840 pixels) - Scaled (68%)
4. Legend of Zelda CREATED BY: GENZOMAN, who is planning to put out an artbook, and if you don't buy it, you're a bad a person. The story this picture tells us: The evil wizard Ganon kidnaps Princess Zelda to get his hands on 3 magical triangles and take over the world.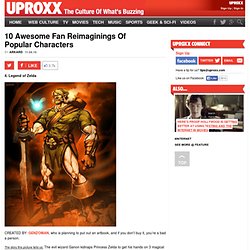 10 Awesome Fan Reimaginings of Popular Characters
bmw-concept-60027.jpg (JPEG Image, 1280x853 pixels) - Scaled (57%)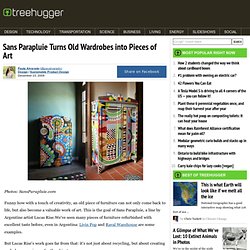 Sans Parapluie Turns Old Wardrobes into Pieces of Art
Photos: SansParapluie.com Funny how with a touch of creativity, an old piece of furniture can not only come back to life, but also become a valuable work of art. This is the goal of Sans Parapluie, a line by Argentine artist Lucas Rise.We've seen many pieces of furniture refurbished with excellent taste before, even in Argentina: Livin Pop and Raval Warehouse are some examples. But Lucas Rise's work goes far from that: it's not just about recycling, but about creating a whole new universe for the object. 'Nigeria' model.
biggamecats02.jpg (JPEG Image, 650x433 pixels)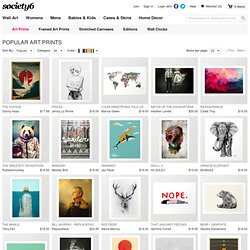 Popular All « PrevNext » « Prev1234 ... 80Next »
Birds of Pray Art Print - Artist Shoppe
Animal Proportions 4
1318.jpg (JPEG Image, 800x681 pixels) - Scaled (72%)
20 Cute Moments in Our Life
Stefano Unterthiner Photography : Animals Face to Face
The Laziest Cat in the World (25 PICS) | Kill My Day Now
Sylvester & Tweety
Women Laughing Alone With Salad
тихое дыханье" by K. Ira
417915_1280282007_large.jpg (JPEG Image, 1170x1626 pixels) - Scaled (22
Snow_white___Julia_by_julialorenzutti.jpg (JPEG Image, 600x800 pixels) - Scaled (61%)
samus_big.jpg (JPEG Image, 648x907 pixels) - Scaled (54%)
cupolaview_iss14.jpg (JPEG Image, 900x600 pixels)
Spray Paint Art by Clay Butler: Purple Fantasy Forest
Going West
0wkqqQtF5X_o.jpg (JPEG Image, 990x604 pixels)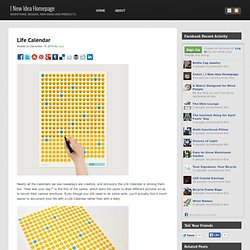 Posted on December 15, 2010 by saya Nearly all the calendars we see nowadays are creative, and obviously the Life Calendar is among them too. "How was your day?"
Life Calendar
Online Een online klant wil snel en goed geïnformeerd worden en de juiste site draagt daar absoluut aan bij. Hoe effectief is jouw website en hoe wordt deze door bezoekers ervaren? En wat levert je site uiteindelijk nu echt op?
Perfect timing.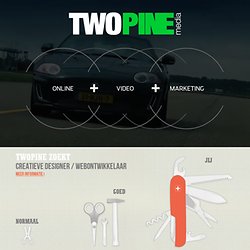 1268106195_acid_picdump_99.jpg (JPEG Image, 700x442 pixels)