Recipes
Untitled. Sausage and Herb Stuffing Recipe : Ina Garten. Quinoa-Stuffed Acorn Squash. The day after Valentine's Day.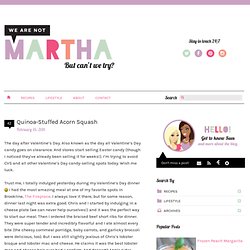 Also known as the day all Valentine's Day candy goes on clearance. And stores start selling Easter candy (though I noticed they've already been selling it for weeks!). Recipes. Supercook: recipe search by ingredients you have at home. Avocado Dream Sandwich. Red Lobster Cheddar Bay Biscuits Recipe. This recipe was originally published on May 7, 2007.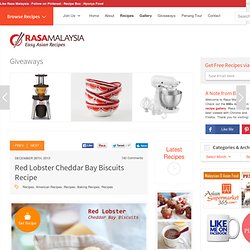 Updated with new photos. This Red Lobster Cheddar Bay Biscuits recipe has been pinned 83,000 times! With the recent news that Red Lobster might be closing its door forever, I thought many people would love to have the recipe. The Red Lobster biscuit mix is also available at Sam's Club and Walmart now. Enjoy! Go ahead, take a shot of salad dressing. | DesignHER Momma. I got my first taste of this salad dressing when a dear friend brought it over with a meal she had made for my crew right after Nola was born.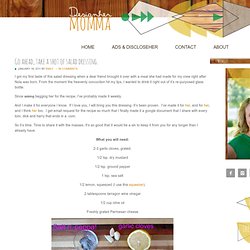 From the moment the heavenly concoction hit my lips, I wanted to drink it right out of it's re-purposed glass bottle. Since asking begging her for the recipe, I've probably made it weekly. And I make it for everyone I know. If I love you, I will bring you this dressing. It's been proven. Ming Makes Cupcakes. Hillbilly Housewife | Low Cost Home Cooking from Scratch.
Allrecipes.com. 4Food. Delish.com. A Cozy Kitchen. Indian Food Recipes, Indian Food Recepies, Indian Cooking, Indian Cuisines.
---