Nature
Biological evolution is one of the three most profound discoveries in science. The other two are the vastness of the universe and the depth of geologic time. As such, biological evolution, along with the other two, deserves to be the foundation of all science learning, and should be taught from an early age. If the typical fourth grader can name planets in their order from the sun, she should also know that life is all related by descent from common ancestors. Life on Earth is One Big Extended Family.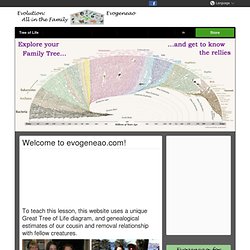 Photographer: Phillip LachmanSummary Author: Phillip Lachman This "piece" of driftwood washed up on the beach at La Push, a small community in Clallam County, Washington. On our visit there in early spring, a very strong gale was blowing. Powerful winds accompanied by high tides are required to bring monsters like this ashore. The entire length of the beach was strewn with driftwood of all sizes.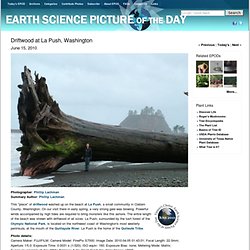 Practice is not mandatory, neither is survival.... October 2010 - Hand Drill ArticleHand Drill VideoSeptember 2010 - A-frame Poncho Shelter video - Back in Arizona desertAugust 2010 - We test the TOPS Mission Team 21 blade - Flint and Steel fire starting article and videoJuly 2010 - TOPS Cochise knife article and Review VideoJune 2010 - Dirt Time 2010 and Yellowstone visit. April 2010 - Added Survival Saws article New video Practical Survivor goes into Emergency Preparedness.March 2010 - New video on Bow Drill Fire Starting.February 2010 - Mount Rogers Va trip - Added Basic Cold Weather Survival article. Added Cold Weather Urban Survival ShelterJanuary 2010 - Trip to Upper Peninsula Added Snow Cave article.December 2009 Basic Desert Survival article. Practical Survivor T-shirts.November 2009 - Videos added to Bow Drill fire starting and Magnesium Block articles.