Movies/Film/TV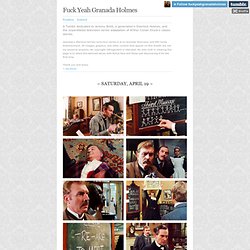 A Tumblr dedicated to Jeremy Brett, a generation's Sherlock Holmes, and the unparalleled television series adaptation of Arthur Conan Doyle's classic stories. Granada's Sherlock Holmes television series is © to Granada Television and MPI Home Entertainment. All images, graphics, and other content that appear on this Tumblr are not my personal property. No copyright infringement is intended.
FUCK YEAH GRANADA HOLMES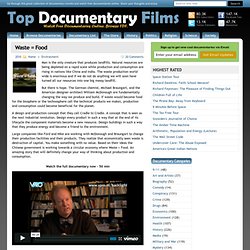 Man is the only creature that produces landfills. Natural resources are being depleted on a rapid scale while production and consumption are rising in na­tions like China and India. The waste production world wide is enormous and if we do not do anything we will soon have turned all our resources into one big messy landfill.
Waste = Food
Sorry, currently our video library can only be watched from within the United States Hulu is committed to making its content available worldwide. To do so, we must work through a number of legal and business issues, including obtaining international streaming rights.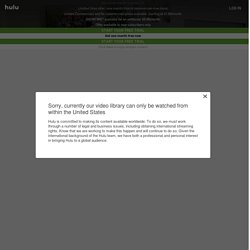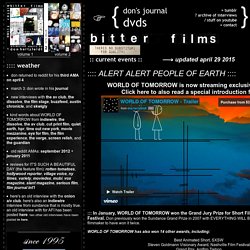 i want to bite you
::: Don is currently in production on three things. ::: Having had a limited release in the UK only last year, IT'S SUCH A BEAUTIFUL DAY has been ranked # 3 on Time Out London's list of the 10 Best Films of 2013, and # 4 on The London Film Review's list of the same. ::: Don has animated a new little piece on an Ipad for the National Film Board of Canada, a tribute to the scratch-on-film animation of Norman McLaren: ::: IT'S SUCH A BEAUTIFUL DAY, the feature film, is now available on-demand as an HD download or HD stream, exclusively at VIMEO:
| Tapped the Movie - official site |
The Future of Food has been a key tool in the American and international anti-GMO grassroots activist movements and played widely in the environmental and activist circuits since its release in 2004. The film is widely acknowledged for its role in educating voters and the subsequent success of passing Measure H in Mendocino County, California, one of the first local initiatives in the country to ban the planting of GMO crops. Indicative of its popularity, the Future of Food showed to a sold out audience of 1,500 at the Castro Theatre in San Francisco in 2004, a benefit for Slow Food, where it was introduced by Alice Waters. In September 2005, The Future of Food made a highly acclaimed national theatrical premiere at Film Forum in New York, followed by a tour of more than a dozen major American cities in the fall.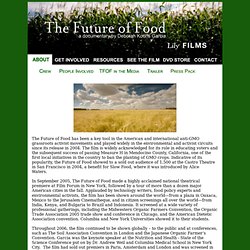 The Future of Food About