Magazines and Blogs
Gearjunkies.com - Comprehensive resource for music production and DJ equipment
youproduce.net - the producer network
So you've made the decision to purchase Ableton Live and start producing, but you want to know whether to splash out for the full version, or purchase the cheaper but limited Live Intro. This guide is for people who have very little or no knowledge of production, and need a bit of a hand with the comparison chart. I will go through each of the points listed on the official Ableton site and comment on what the limitations actually mean.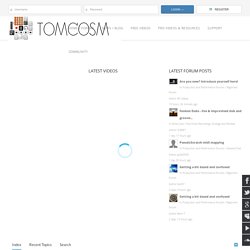 After the immense success of my last course on DIY Mastering, that I did with the amazing service CreativeLive, we decided to do another. This time I will be doing a class that will explain both the fundamentals and some "hidden" knowledge on how to get great mixes in both rock and EDM. You can check it out on 2/12/14 @ 12PM EST. I will go through all the mixing tools, techniques and theories I have used to mix records for the past 15 years. Even if mixing isn't for you, check out some of the great music business courses and recording courses that CreativeLive has been doing.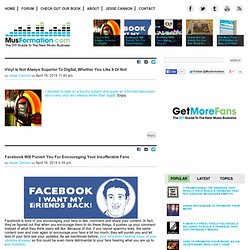 Musformation | The Daily DIY Guide To The New Music Landscape
Audio Geek Zine
Toontrack sent me EZ Drummer 2 this week to try out and make some videos. Prior to this I had never used EZDrummer but I could usually identify it in indie releases. It's pretty exciting to be one of the first reviewers of this product. My first impressions of it are very positive. The first video is a bit boring, I admit. Install went perfectly as it should.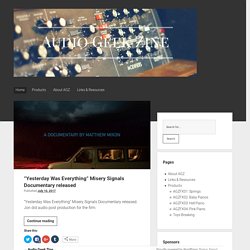 — Steve Lawson: Bass 2.0 — the soundtrack to the day you wish you'd had
photos from California: NEW 10 ALBUM DUO PROJECT WITH DANIEL BERKMAN! All 10 available via download or USB Stick.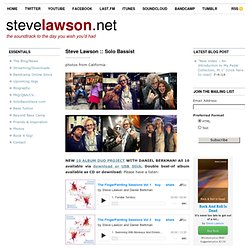 I'm currently working on a project that brings together musicians from areas of conflict around the world and has them collaborating, rehearsing and performing across the UK over a number of weeks. I'm working remotely on this project, in an advisory capacity, since I'm also currently in Brazil making a documentary film about independent music. We have a small group of enthusiastic young people on the ground who are capturing the event using digital media – for posterity, for the blog and to communicate the project to the outside world.
New Music Strategies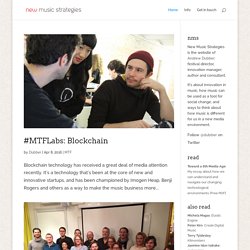 Music of Sound
Herring Cove, Titirangi – shot Saturday April 5th wiht Canon 5DmkIII, EF 16-35L lens & Lee Big Stopper ND10 filter (f16 iso100 11.6 seconds) More great music-less music videos by Mario Wienerroither! > Check your mix at London club The Hive Project via these impulse responses captured on the Funktion One sound system > ranking the 20 greatest long takes in cinema > The long tail was going to be the saviour of the music industry at one point, seems its dead? > Suffering from GAS?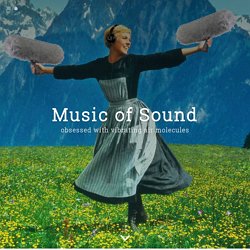 It's really important to go out and hear live music. Last night I went to Silent Barn in Brooklyn to see die Reihe, Roe Enney, Debbie DJs Dallas and Trogpite. I'm personal friends with Jack (die Reihe) and Rachelle Rahme (Roe Enney) yet I never saw either of them perform. It was good to see the bands bring a lot of vintage equipment out including some tape machines. Jack even brought a ladder with him. Take a listen and enjoy some photos and be sure to search and follow these bands.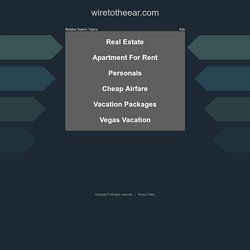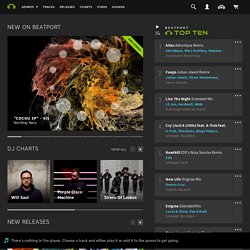 If you were dancing in London in the '90s, there's a good chance at some point that you traded in your sneakers for Moschino loafers or high heels, your hoodie for a proper shirt or dress, and made the move from jungle to garage. If that sounds familiar, a new documentary on the London scene of yore, Music Nation, produced as a partnership between Dazed & Confused and the UK's Channel 4 TV, is for you—particularly its first part, Brandy & Coke, which examines the emergence of London's garage/2-step scene.
Innotune - Electronic Music Podcast & Blog
The end of our podcast Posted by Endal in Podcast Episodes on 04 20th, 2011 | 2 Comments It is with heavy hearts we have decided to shut down the Innotune podcast. But the blog lives on.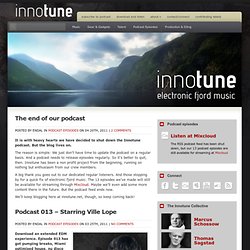 This wouldn't normally be news, but for whatever reason, the Roland AIRAs went flying off the shelves – missing any MIDI documentation. Ahem. We covered a number of these details before, including a Max for Live patch for the convenience of those of you integrating with Ableton. The good news: the hackers were right, and got more or less the entire implementation via trial and error. So, this is still a good resource: