Evaluation
Ressources en ligne - Accueil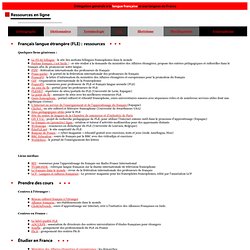 Quelques liens généraux : Le Fil du bilingue : le site des sections bilingues francophones dans le monde Parlons français, c'est facile ! : ce site réalisé à la demande du ministère des Affaires étrangères, propose des entrées pédagogiques et culturelles dans le français afin de promouvoir notre langue.
Damian Cooper - Talk About Assessment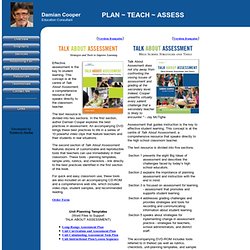 Effective assessment is the key to student learning.
Internet Catalogue
A few months ago, I wrote for Edutopia.org about the power of focusing on a few, high-priority standards as a strategy to improve student learning.
Do You Check for Understanding Often Enough with Students?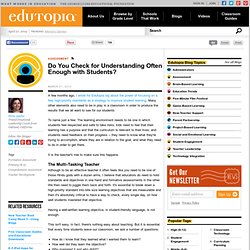 Rubrics
High Tech High Digital Portfolios
Internet Catalogue
Quality Rubrics / Home