Self-help
How I Did It: I Paid Off $25,000 in Credit Card Debt in 2 Years | Budgeting & Spending | LV Moms. It's cool that Zooey Deschanel saves for retirement and some celebs love to discount shop, but we're less wowed by the feats of the rich and famous.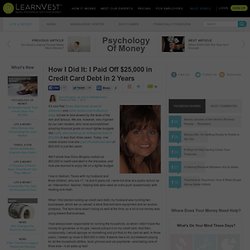 We are, however, very inspired by our own readers, who have accomplished amazing financial goals on much tighter budgets, like Carla, who saved up an emergency fund of $10,000 in less than three years. Today, one reader shares how she paid off credit card debt of $25,000 in just two years. How to Find Your Purpose and Do What You Love. By Maria Popova Why prestige is the enemy of passion, or how to master the balance of setting boundaries and making friends.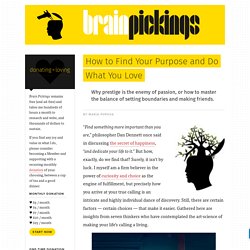 "Find something more important than you are," philosopher Dan Dennett once said in discussing the secret of happiness, "and dedicate your life to it." But how, exactly, do we find that? Surely, it isn't by luck. SLCC - Learning Handouts. Skip navigation links ugs : life and learning in sync Sanger Learning Center is UT Austin's main resource for academic support.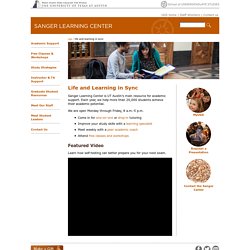 Each year, we help more than 20,000 students achieve their academic potential.
---