Web design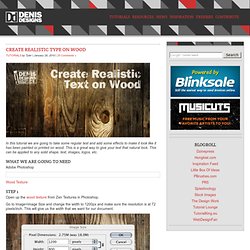 In this tutorial we are going to take some regular text and add some effects to make it look like it has been painted or printed on wood. This is a great way to give your text that natural look. This can be applied to any solid shape, text, images, logos, etc. What we are going to need Dieter Rams and the 10 Commandments of Good Design about 4 months ago - No comments Tweet Tweet Famous for his phrase "Weniger, aber besser" (Less, but better), Dieter Rams was influential industrial designer. A number of the products he designed while at Braun A.C. went on to become consumer classics and, though we've moved on from turntables and tape recorders, many of these have been honored with a place… 22 Creepy and Creative Pumpkin Carvings about 5 months ago - 36 comments
Interesting CSS3 and HTML5 Tutorials - August 2010 | AjaxLine
Web applications have come a long way. They used to be amateur imitations of their desktop counterparts, with only one or two functions and not at all practical. But my, have these web apps grown. Web apps these days have become so powerful and useful that in some cases, they've begun to replace desktop software. Desktop programs are great and all, but they don't provide the same benefits as web apps that make use of cloud computing.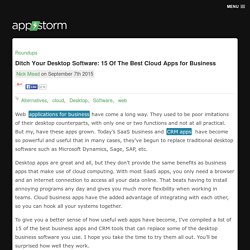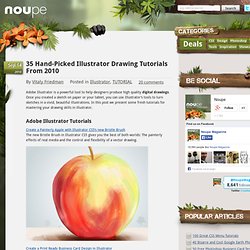 Sep 14 2010 Adobe Illustrator is a powerful tool to help designers produce high quality digital drawings . Once you created a sketch on paper or your tablet, you can use Illustrator's tools to turn sketches in a vivid, beautiful illustrations.
35 Hand-Picked Illustrator Drawing Tutorials From 2010 - Noupe Design Blog
This beginner-level tutorial will show you how to put type on a path. This basic skill can lend a dynamic element to your work and is quite fun to use. Often a designer needs to have text follow an open path or a closed path (shape) to create a design element which involves type. Text-on-a-path can be used to create stickers, emblems, and awards. In this beginner level tutorial, we'll examine how to have text follow a path or shape using Adobe Illustrator (AI). Method 1: Text on an Open Path
Creating Text on a Path in Illustrator : Shutterstock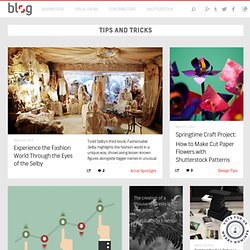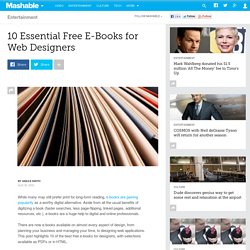 While many may still prefer print for long-form reading, e-books are gaining popularity as a worthy digital alternative. Aside from all the usual benefits of digitizing a book (faster searches, less page-flipping, linked pages, additional resources, etc.), e-books are a huge help to digital and online professionals. There are now e-books available on almost every aspect of design, from planning your business and managing your time, to designing web applications.
Day 2: Getting Started in Illustrator If you haven't gotten your Illustrator, you can download the 30 days trial from Adobe's download page . After installing, we will run Illustrator for the first time. Create New Document Go File>New Document to create your first document.
Day 2: Getting Started in Illustrator | Vectordiary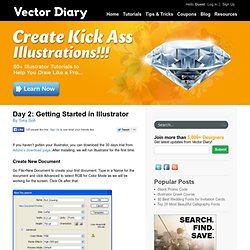 Brian Casel is a web designer and owner of ThemeJam WordPress Themes and CasJam Media . You can follow Brian on his blog at BrianCasel.com or on Twitter @CasJam . It's no secret that web design is a fast-growing industry.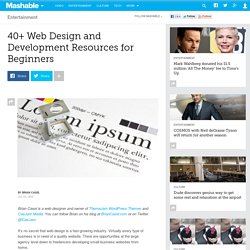 10 Free and Fun Twitter Bird Icons for your Website
This series is supported by Ben & Jerry's Joe , Ben & Jerry's new line-up of Fair Trade and frozen iced coffee drinks. Learn more about it here . Adobe Illustrator, the industry-standard vector graphics application, is the tool you use when you need flexible, scalable vector graphics such as logos and artwork that will be printed in various formats, mediums and sizes.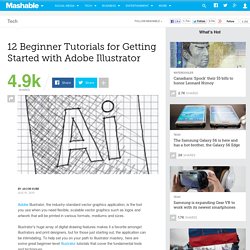 12 Tutorials for Getting Started with Adobe Illustrator
Adobe® Dreamweaver® CS6 web design software provides an intuitive visual interface for making and editing HTML websites and mobile apps. Use new Fluid Grid Layout designed for cross-platform compatibility to create adaptive layouts. Review designs with the enhanced Multiscreen Preview before publishing. Join Adobe Creative Cloud™ and get a quicker way to add audio and video to your HTML5-based websites.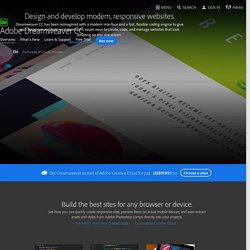 All you ever wanted to know about Dreamweaver at Dreamweaver FAQ.com
To create a link to another page in your site. First you must create a new html document, just as was done for the "index" page. This time you may name the new document as you wish, just remember: It is important as a rule-of-process, to always name folders, webpages and images with lowercase text and no spaces in their naming.
How To Use Dreamweaver