Tech
DIY Laptop Repairs and Upgrades: Fixing a Screen or Going Headless. @AgentSmithAndWeston: I will assume you are missing the key cap, and not the entire key itself.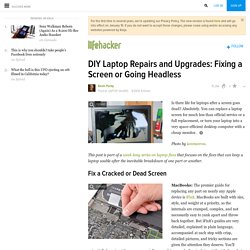 If you press where the "R" key was, does it still produce an "R" in a text/word processor app? If not, it may not be a big deal - could be a capacitive keyboard, requiring the keycap. You could pop another key off and put it in the "R" spot to see if it works. If it does - go on eBay, search for "Whizbang Explodotron 20000", replacing my text with the manufacturer and model number, along with the word "keyboard" or "key cap". Keys are usually only a couple of bucks a piece shipped. How to Track and (Potentially) Recover Your Stolen Laptop or Android with Prey. Maybe I'm thinking too 1984 here, but I'm a little more than a little concerned about this.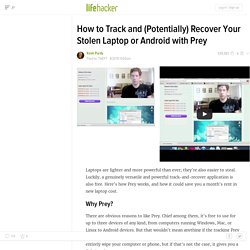 For this purpose, it's great, but I'm worried that this technology could be used for evil, even if the intention is good. Software companies could use it to pop consumer-level software pirates (good or bad, depending on which side of the fence you're on, but an illegal invasion of privacy regardless) by embedding this kind of thing in a hacked version of their software and releasing it on Bittorrent. Iron-fisted dictators could have it installed on any laptops coming into their country, and combined with an IP sniffer, you could see who's doing what online, and watch them do it.
Social Media
New. Ten things we know to be true #1: Focus on the user and all else will follow.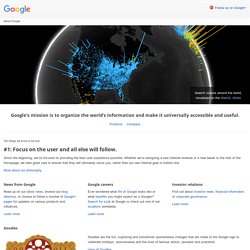 Since the beginning, we've focused on providing the best user experience possible. Whether we're designing a new Internet browser or a new tweak to the look of the homepage, we take great care to ensure that they will ultimately serve you, rather than our own internal goal or bottom line.
---