Tech
Is there life for laptops after a screen goes dead? Absolutely. You can replace a laptop screen for much less than official service or a full replacement, or turn your laptop into a very space-efficient desktop computer with a cheap monitor. Photo by ianmunroe . This post is part of a week-long series on laptop fixes that focuses on the fixes that can keep a laptop usable after the inevitable breakdown of one part or another. MacBooks: The premier guide for replacing any part on nearly any Apple device is iFixit .
DIY Laptop Repairs and Upgrades: Fixing a Screen or Going Headless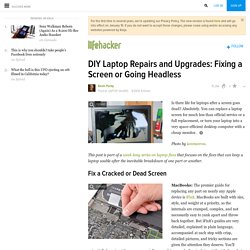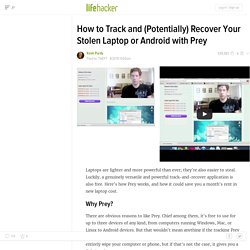 Laptops are lighter and more powerful than ever; they're also easier to steal. Luckily, a genuinely versatile and powerful track-and-recover application is also free. Here's how Prey works, and how it could save you a month's rent in new laptop cost. Why Prey?
How to Track and (Potentially) Recover Your Stolen Laptop or Android with Prey
Welcome to 101 Free Tech Books 101 Monthly Chances to win REAL Tech Books! 101FreeTechBooks.com gives you 101 chances to win real tech books each month. Simply choose the books of your choice each month and automatically participate for our monthly drawings.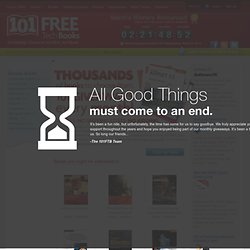 101 Free Tech Books: 101 Monthly Chances to Win REAL Tech Books.