Tech
SExpand Is there life for laptops after a screen goes dead? Absolutely. You can replace a laptop screen for much less than official service or a full replacement, or turn your laptop into a very space-efficient desktop computer with a cheap monitor. Photo by ianmunroe. This post is part of a week-long series on laptop fixes that focuses on the fixes that can keep a laptop usable after the inevitable breakdown of one part or another.
DIY Laptop Repairs and Upgrades: Fixing a Screen or Going Headless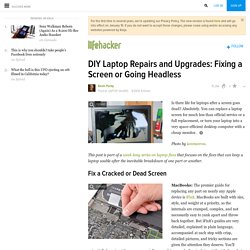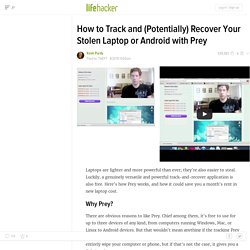 Laptops are lighter and more powerful than ever; they're also easier to steal. Luckily, a genuinely versatile and powerful track-and-recover application is also free. Here's how Prey works, and how it could save you a month's rent in new laptop cost. Why Prey?
How to Track and (Potentially) Recover Your Stolen Laptop or Android with Prey
The NFL playoff race is in the home stretch and Google's got you covered with game times, stats, and... Read more … Today's doodle in France features writer and intellectual Simone de Beauvoir set against a Parisian ... Read more …