Ebooks
Groupon Writers' Reading List
In anticipation of our "Summer Reading Issue," we asked which books you, as writers who read deeply year-round, turn to in the warm months ahead. Culled from readers' responses on pw.org and our Facebook page, here are the results. (Lost Roads, 1977) by Frank Stanford
A Summer Reading List - page 2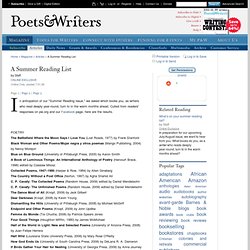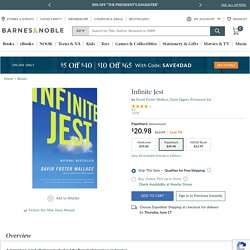 Infinite Jest, David Foster Wallace, (9780316073851) NOOKbook (eBook) - Barnes & Noble
Thick This book is thick.
Under the Dome eBook: Stephen King
An Object of Beauty: A Novel eBook: Steve Martin
The Lost Symbol, Robert Langdon Series, Dan Brown, (9780385533133) NOOKbook (eBook) - Barnes & Noble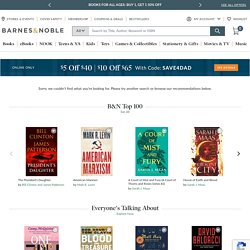 Not a very serious take on the subject, but entertaining I've read this book twice; once when it came out about twenty years ago, and again a few weeks ago.
Liar's Poker, Michael Lewis, (9780393066258) NOOKbook (eBook) - Barnes & Noble
Just Kids eBook: Patti Smith
Room: A Novel eBook: Emma Donoghue
The Imperfectionists: A Novel eBook: Tom Rachman
This is a wonderful read and well worth your time! The story moves cleverly between the world of 90, or possibly, 93 year old, Jacob, in a nursing home, as he tells the story of his life, the Depression era and the circus world.
Water for Elephants, Sara Gruen, (9781565125858) NOOKbook (eBook) - Barnes & Noble