Ebooks
Groupon Writers' Reading List. A Summer Reading List - page 2. Top 100. Infinite Jest, David Foster Wallace, (9780316073851) NOOKbook (eBook) - Barnes & Noble. Thick This book is thick.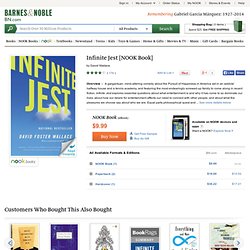 By that, I mean it does not really flow the way most stories do. The narrative tends to jump around in both location and time without any real cohesivness. While the author does have a great sense of humor (I laughed out loud a few times), the scattered progression of the book makes it difficult to really get into. I really want to finish reading this book because 1. Under the Dome eBook: Stephen King. An Object of Beauty: A Novel eBook: Steve Martin. The Lost Symbol, Robert Langdon Series, Dan Brown, (9780385533133) NOOKbook (eBook) - Barnes & Noble. Nothing but the same from Dan Brown This sums up every Dan Brown novel written.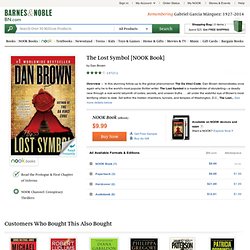 The main character is always taken unexpectedly and thrust in a fast paced scenario, where the fate of so many, rest on him or her solving a series of riddles and mysteries. While the antagonist, who in the end turns out to be a good guy, is always close, and the good guy, in the end, always is the bad guy; the very person you think the bad guy is. Not to mention these events always take place within less than a 24 hour time period. Dan Brown has lost all sense of originality. Liar's Poker, Michael Lewis, (9780393066258) NOOKbook (eBook) - Barnes & Noble. Not a very serious take on the subject, but entertaining I've read this book twice; once when it came out about twenty years ago, and again a few weeks ago.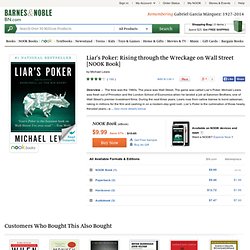 The difference twenty years of living makes is immense. As a young man, this writer's voice did not bother me, but at 43, I found him irritating in the extreme. Just Kids eBook: Patti Smith. Room: A Novel eBook: Emma Donoghue. The Imperfectionists: A Novel eBook: Tom Rachman. Water for Elephants, Sara Gruen, (9781565125858) NOOKbook (eBook) - Barnes & Noble. This is a wonderful read and well worth your time!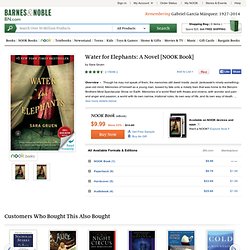 The story moves cleverly between the world of 90, or possibly, 93 year old, Jacob, in a nursing home, as he tells the story of his life, the Depression era and the circus world. He was twenty-three and almost ready to take his final exam, when he receives word that both of his parents were in a car accident and did not survive.
---