Photojournalisme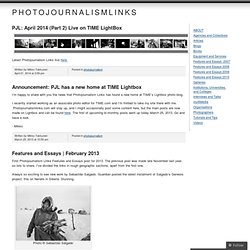 First Photojournalism Links Features and Essays post for 2013. The previous post was made late November last year, so lots to share. I've divided the links in rough geographic sections, apart from the first one. Always so exciting to see new work by Sebastião Salgado. Guardian posted the latest instalment of Salgado's Genesis project, this on Nenets in Siberia. Stunning.
Membre du collectif Argos, Laurent Weyl a réalisé ces images au Bangladesh pour un sujet sur les réfugiés climatiques ( voir le livre ). La photo de gauche « la femme en bleu » dont le photographe raconte l'histoire, a eu beaucoup de succès dans la presse. SUD-OUEST DU BANGLADESH (2005). Ces deux images ont été prises dans le cadre d'un reportage sur les réfugiés climatiques, réalisé par le collectif Argos.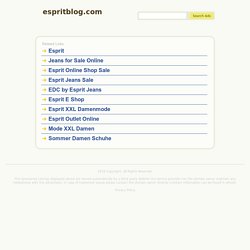 The 2014 National Geographic Traveler Photo Contest has begun. Photographers from around the world can submit their photos in the four categories: Travel Portraits, Outdoor Scenes, Sense of Place and Spontaneous Moments. The grand prize winner will receive a National Geographic Expedition to Alaska. The deadline is Monday, June 30, at 12 p.m.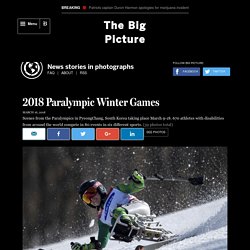 All Eyes | Reporting with a camera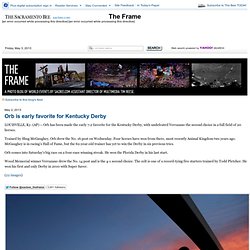 Sacramento Bee -- The Frame
LA PLATA, Argentina (AP) -- Argentine police and soldiers searched house to house, in creeks and culverts and even in trees for bodies on Thursday after floods killed at least 57 people in the province and city of Buenos Aires. As torrential rains stopped and the waters receded, the crisis shifted to guaranteeing public health and safety in this provincial capital of nearly 1 million people. Safe drinking water was in short supply, and more than a quarter-million people were without power, although authorities said most would get their lights back on overnight. Many people barely escaped with their lives after seeing everything they own disappear under water reeking with sewage and fuel that rose more than six feet (nearly two meters) high inside some homes. The wreckage was overwhelming: piles of broken furniture, overturned cars, ruined food and other debris.
Tiens, pour une fois au lieu de me plaindre, de lire des articles super pessimistes sur le Monde.fr ou de dire du mal d'HCB, on va aller voir ce qui se fait de mieux en photo documentaire sur internet. Oh pas du multimédia comme d'hab, plutôt des sites super variés qui montrent qu'il y a des tonnes d'histoires à raconter, de tonnes de façons différentes et qui donnent envie de s'y coller. Gaia-photo : C'est un blog photo, à plusieurs mains et un tas d'yeux. Chacun peut proposer des reportages mais la sélection est (assez) draconienne, les reportages sont donc de haute tenue. évidemment, le site ne rémunère rien, mais c'est une belle plateforme d'exposition. 7.7 : Mag en ligne espagnol qui sort des sentiers battus de la photo d'agence. Leur manifeste ?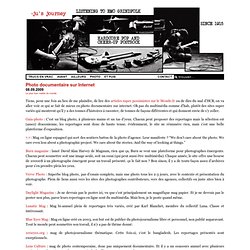 Sélection de liens photo par Juliette Robert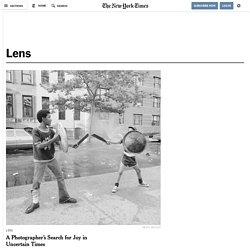 A digital subscription is required for unlimited access to NYTimes.com and mobile applications. No subscription is required to receive access to the home page, section fronts and blog fronts — including the page you are reading now. Nonsubscribers are also able to read 10 full-length articles (including blog posts) per month free on NYTimes.com. Articles linked from other sites — including search engines, non-Times blogs, and social media — will also be free.
Galerie Le Figaro