Brain tool
How to Hone the Accuracy of Your Internal Clock and Better Understand Your Time
The term "Internal Clock" is used in the wrong context in this article. That term usually (correctly) refers to the bodies Circadian Rhythm, which is utilized to time various biological process in the body, most notably and noticeably, sleep. Conscious estimation for the length of time required for a task is done based on past experience and certain elements of the persons personality (mostly confidence).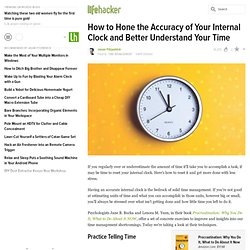 » Review: How Successful People Think by John C. Maxwell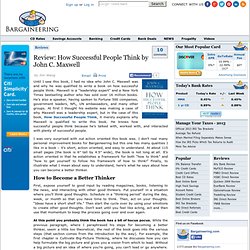 Email
Visualize How Long the Things You Own Actually Own You
Klavarog Δ | Keyboard trainer | Клавиатурный тренажер
An 18-Minute Plan for Managing Your Day - Peter Bregman
by Peter Bregman | 2:27 PM July 20, 2009 Yesterday started with the best of intentions. I walked into my office in the morning with a vague sense of what I wanted to accomplish. Then I sat down, turned on my computer, and checked my email. Two hours later, after fighting several fires, solving other people's problems, and dealing with whatever happened to be thrown at me through my computer and phone, I could hardly remember what I had set out to accomplish when I first turned on my computer. 50 Ways To Increase Your Productivity - Stepcase Lifehack
Here are 50 ways to increase your productivity and add hours to your day. 1.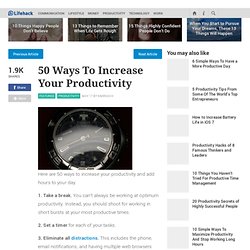 post written by: Marc Chernoff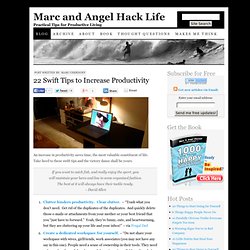 22 Swift Tips to Increase Productivity
"Habit is habit, and not to be flung out of the window by any man, but coaxed downstairs a step at a time." - Mark Twain Post written by Leo Babauta.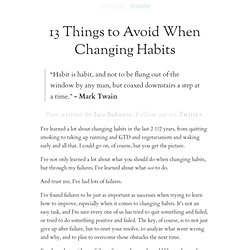 Using traditional skin-on-frame construction you can build a much nicer sea kayak than using plywood. The sea kayak below I built for my wife for about $60.
Challenge: The 100$ boat! - Page 7 - Boat Design Forums