Géolocalisation
La géolocalisation dans une campagne marketing
Pour ce billet consacré à la géolocalisation, j'ai choisi de l'écrire avec Louis André, jeune chef de projet encore en formation à l'HETIC (Hautes Etudes des Technologies de l'Information et de la Communication).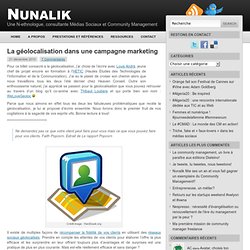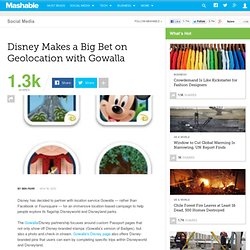 Disney has decided to partner with location service Gowalla — rather than Facebook or Foursquare — for an immersive location-based campaign to help people explore its flagship Disneyworld and Disneyland parks.
Disney Makes a Big Bet on Geolocation with Gowalla
Mark Zuckerberg, vient d'annoncer sur le tout nouveau Live Channel de Facebook, le lancement officiel de Facebook Places…Un service de géolocalisation accessible depuis l'application Facebook pour Iphone (et dans un futur proche Blackberry et Androïd) qui offre 3 fonctionalités: - Partager avec vos amis où vous êtes. - Vous aider à trouver où sont vos amis. - Vous permettre de découvrir les nouveaux lieux autour de vous..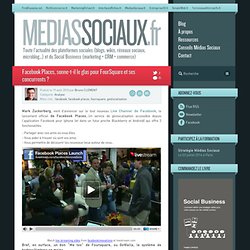 Facebook Places