Global Weirding
Parts of Missouri affected by serious flooding in recent months are having to contend with a bizarre new natural hazard, swarms of bugs that appear in the shape of tornado funnels. The large bug vortexes of flying bugs, which have been referred to by local people as "bugnadoes", have been spotted throughout low-lying parts of the State in the vicinity of the Missouri River. It is unclear as of yet what species of flying insects is involved. To make matters worse, however, swarms of dragonflies have been seen flying around and feeding on the swirling bug funnels.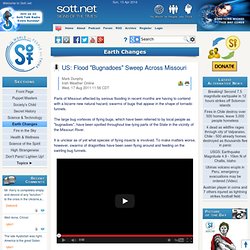 US: Flood "Bugnadoes" Sweep Across Missouri -- Earth Changes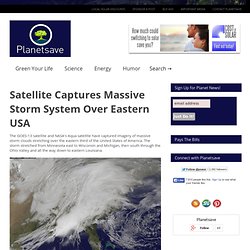 Satellite Captures Massive Storm System Over Eastern USA – Planetsave.com: climate change and environmental news
Nature Published on March 10th, 2011 | by Joshua S Hill The GOES-13 satellite and NASA's Aqua satellite have captured imagery of massive storm clouds stretching over the eastern third of the United States of America. The storm stretched from Minnesota east to Wisconsin and Michigan, then south through the Ohio Valley and all the way down to eastern Louisiana. Source: NASA Goddard Photo and Video
by AJStrata June 26, 2008 from Strata-Sphere Website
Global Warming or Simply Massive Under Sea Volcanoes?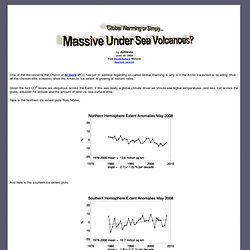 It's so Cold, there can't be Global Warming
Heightened Earth Activity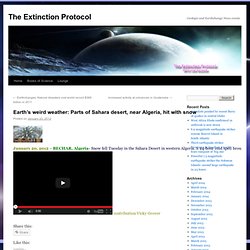 The Extinction Protocol Geologic and Earthchange News events Skip to content ← Earthchanges: Natural disasters cost world record $366 billion in 2011
Earth's weird weather: Parts of Sahara desert, near Algeria, hit with snow