Add_in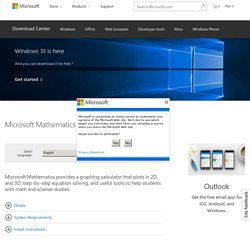 Microsoft Mathematics provides a graphing calculator that plots in 2D and 3D, step-by-step equation solving, and useful tools to help students with math and science studies. Note: There are multiple files available for this download.
Mathematics Add-In for Word and OneNote
Microsoft Mathematics Add-in for Microsoft Word and Microsoft OneNote makes it easy to plot graphs in 2D and 3D, solve equations or inequalities, and simplify algebraic expressions in your Word documents and OneNote notebooks. If you're running Word 2013 or OneNote 2013, we've got you covered.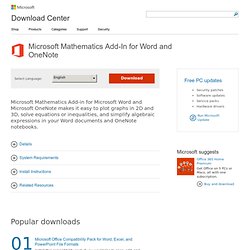 Welcome to 2BillionKids.org
office 07 files