Make-up
Peacock inspired with MAC pigments & Makeup Geek - Tips, Video...
It´s saturday, I´m back in beautiful Monaco and life is good!
Inspired by the beautiful sea and watching it turn from turquoise to blue and by the way it hits the purple sun setting at the end of the day I created this look as my first summer look!
Summer loving :) - Tutorial with turquoise, blue and purple
I am going to clue you all in on a little secret, I have never been taught how to put on makeup! Honestly, I have had very little interest in makeup, hair or beauty in any way until recently.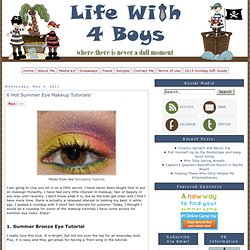 6 Hot Summer Eye Makeup Tutorials! | Life With 4 Boys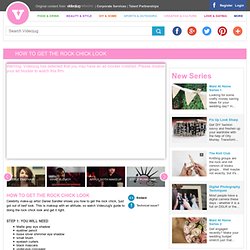 Celebrity make-up artist Daniel Sandler shows you how to get the rock chick, 'just got out of bed' look.
How To Get The Rock Chick Look (Music And Style)