Cupcakes
Peanut Butter Cup Cupcakes & Food Blogger Bake Sale — the little kitchen. Peanut Butter Cup Cupcakes This past weekend, we had our Central Florida Food Blogger Bake Sale as part of the National Food Blogger Bake Sale to benefit Share Our Strength.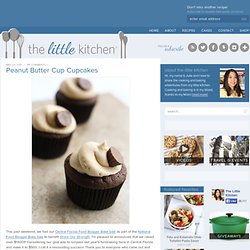 I'm pleased to announced that we raised over $1300!!! One Bowl Vanilla Cupcakes For Two. Let's face it: sometimes we all need a dessert that only makes two servings.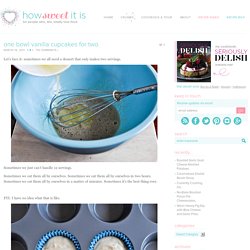 Sometimes we just can't handle 12 servings. Sometimes we eat them all by ourselves. Sometimes we eat them all by ourselves in two hours. Sometimes we eat them all by ourselves in a matter of minutes. Oreo and Peanut Butter Brownie Cakes. Well these naughty little treats are well….naughty but oh so necessary.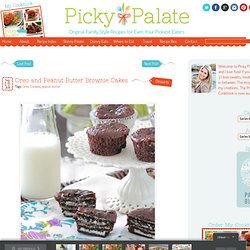 There are a bit like my Brownie Covered Oreo's from last Christmas but enhanced with layers of peanut butter and a double decker stack of Oreos in each little brownie cake. They are simply prepared in cupcake liners. Hope you enjoy this ultra sweet little cake Ok, I have to brag about this brownie mix from Trader Joes for a second. Caramel Apple Pie Cupcakes & The Craving Chronicles. It seems like once the weather cools down everyone wants to jump right into pumpkin season.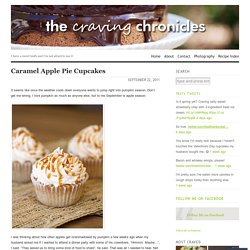 Don't get me wrong, I love pumpkin as much as anyone else, but to me September is apple season. I was thinking about how often apples get overshadowed by pumpkin a few weeks ago when my husband asked me if I wanted to attend a dinner party with some of his coworkers. "Hrmmm. Maybe…", I said. "They asked us to bring some kind of food to share", he said.
---