Destinations
Welcome | Maldives - The Sunny Side of Life. Travel & Vacation Planning For Amsterdam, Antwerp, Valencia, Vienna & Zurich. Fairytale Destinations. Is it a dream or is it for real?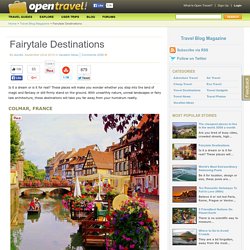 These places will make you wonder whether you step into the land of magic and fantasy or still firmly stand on the ground. With unearthly nature, unreal landscapes or fairy tale architecture, these destinations will take you far away from your humdrum reality. Picturesque Colmar in France, considered the most beautiful city in Europe, looks like it came straight out of a fairy tale. This tiny town in Alsace is famous not only for its magically colourful old town. Hillman Wonders of the World. The Most Popular Tourist Attraction in Croatia. Photograph by Jack Brauer All of the Croatian people I have met through my years have always talked about the natural beauty of their homeland.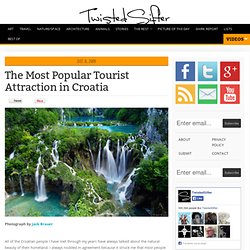 I always nodded in agreement because it struck me that most people shared the same sentiment, regardless of their origin. This says to me, that natural beauty and splendor are everywhere. Our planet is a wonderful place and there are countless gems like the Plitvice Lakes National Park in Croatia, for us to appreciate and preserve. The Plitvice Lakes National Park was granted UNESCO World Heritage status in 1979.
---