Logos
Logo Swap! Viktor Hertz made us laugh with his Honest Logos series and now our very own My Modern Met logo designer, Graham Smith, messes with our minds (in a good way) with his Brand Reversioning set.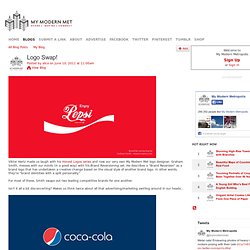 He describes a "Brand Reversion" as a brand logo that has undertaken a creative change based on the visual style of another brand logo. In other words, they're "brand identities with a split personality. " For most of these, Smith swaps out two leading competitive brands for one another. 50 Fantastically Clever Logos. I know everybody and their brother does logo roundups so you're probably sick of them, but I don't believe I've ever done one and there is a particularly impressive brand of logo design that I wanted to point out.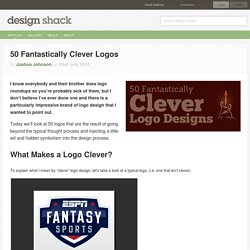 Today we'll look at 50 logos that are the result of going beyond the typical thought process and injecting a little wit and hidden symbolism into the design process. What Makes a Logo Clever? To explain what I mean by "clever" logo design, let's take a look at a typical logo, (i.e. one that isn't clever). Design Daily: Are Minimalist Brands the Future? - Design. When these "minimalist brands" started popping up on the A2591 blog a few weeks ago, they seemed like a fun design exercise.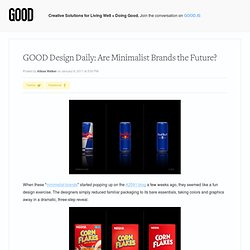 The designers simply reduced familiar packaging to its bare essentials, taking colors and graphics away in a dramatic, three-step reveal. Some of the brands look especially sharp when reduced to a bare-bones execution; others are reduced to an almost unrecognizable state without their cascading milk falls or sides of sliced fruit. Honest logos by @Viktor | Designerscouch #thecritiquenetwork.
---