Crafts
Okay, I'm partial, but I think this is one of the greatest makeovers of a men's dress shirt into something else--a cute, springy skirt! I had so much fun with this and just figured it out as I went along, but I do have the pics and instructions for you in a tutorial. Follow along if you ever want to do this to an old shirt! Do note--I'm using a 100% cotton chambray shirt here. It's really sturdy and thick.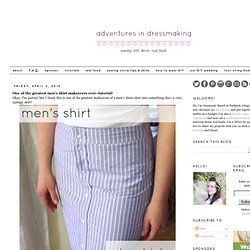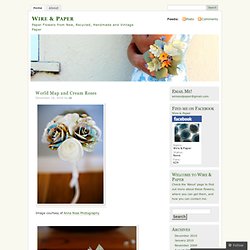 Image courtesy of Anna Rose Photography Image courtesy of Anna Rose Photography Wrist Corsages on Cream Ribbon Boutonnieres with attached pin and leaf from World Map Paper
Welcome to flower week – five days of simple and delightful flower projects. I could probably do three weeks of flowers because there are so many different ways to create them, but I've limited it to five of my current favorites. Before we get started, let me make a few disclaimers: 1.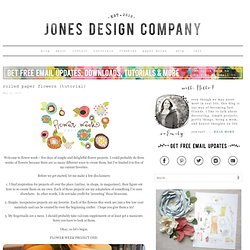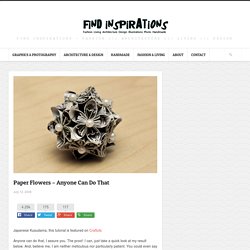 Japanese Kusudama, this tutorial is featured on Craftuts Anyone can do that, I assure you. The proof: I can, just take a quick look at my result below. And, believe me, I am neither meticulous nor particularly patient. You could even say I'm the opposite. Below you can see my very first attempt to create paper flowers.
Quilling-art.jpg from odditycentral.com