Cloud Computing
US Army grants HP $249 million contract to deploy private cloud services. HP Awarded U.S.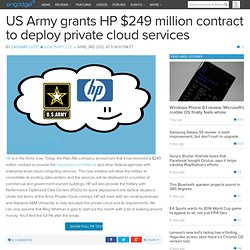 Army Contract for Enterprise Cloud Computing Services PALO ALTO, Calif., April 03, 2012 HP Enterprise Services today announced it has been selected by the U.S. Why IdeaStorm and Salesforce Ideas are fads. OK, perhaps you can say I'm biased.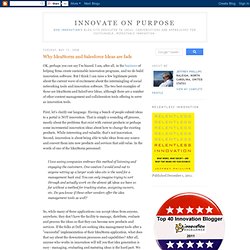 I am, after all, in the business of helping firms create sustainable innovation programs, and we do build innovation software. But I think I can raise a few legitimate points about the current wave of excitement about the intermingling of social networking tools and innovation software. The two best examples of these are IdeaStorm and SalesForce Ideas, although there are a number of other content management and collaboration tools offering to serve as innovation tools. First, let's clarify our language. Having a bunch of people submit ideas to a portal is NOT innovation.
BaaS
Dummies. Cloud Computing – The IT Solution for the 21st Century. Across business, executives are looking for ways in which they can operate more sustainably and thereby increase their competitive edge.
Information Communications Technology (ICT) is seen as a key area of focus for achieving sustainability goals. This report shows that business use of cloud computing can play an important role in an organization's sustainability and IT strategies: improving business process efficiency and flexibility whilst decreasing the emissions of IT operations. This study used detailed case study evidence from 11 global firms and assessed the financial benefits and potential carbon reductions for a firm opting for a particular cloud computing service.
PaaS.
---