Inspiration
A lot had been share about HTML5 on the Internet, as it's one of the latest trending topics.. It is considered as the next big thing. HTML5 is another stepping stone to make the web experience more enjoyable and gratifying for its users.
20 Awesome HTML5 Website Templates Which Are Free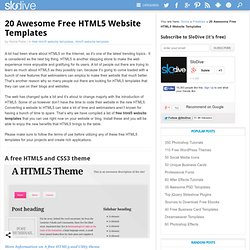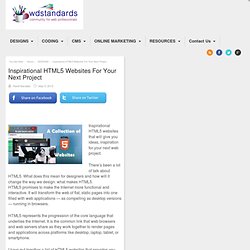 Inspitrational HTML5 Websites
About Author Ramil Navidad Over ten years experience as a web and user interface designer, internet marketer and blogger. My design career started in early 2000 and have been very lucky to have worked on many challenging projects and have gained valuable experience and knowledge designing websites, intranets/extranets, e-commerce, web based applications (including RIA). I received my Advanced Internet Marketing Professional Certificate.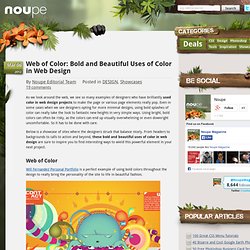 Web of Color: Bold and Beautiful Uses of Color in Web Design
Mar 06 2012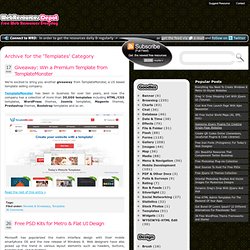 For any web designer/developer willing to build a quality and good-looking website quickly, Bootstrap is probably the 1st option that comes to mind. It is an impressive front-end framework with the wide range of elements + components it includes and the consistency (in means of design + functionality) of each of them. Today, we are releasing an amazing and exclusive freebie for WRD readers: a free Bootstrap template: Bootstrapper which is designed by the popular template marketplace FlashMint and comes with the HTML5-CSS3 + PSD source files.
Templates
20 Creative Web Designs
40 Creative Single Page Portfolio Websites
Not everyone can pull off a dark color scheme, especially for a website design.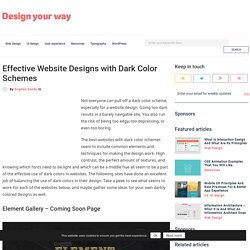 Effective Website Designs with Dark Color Schemes