Inspiration
Advertisement Much has been said and shared about HTML5. It is considered as the next big thing.
20 Awesome HTML5 Website Templates Which Are Free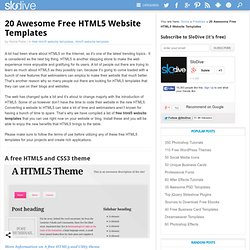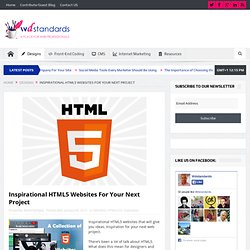 Inspitrational HTML5 Websites
Inspirational HTML5 websites that will give you ideas, inspiration for your next web project. There's been a lot of talk about HTML5. What does this mean for designers and how will it change the way we design. what makes HTML5.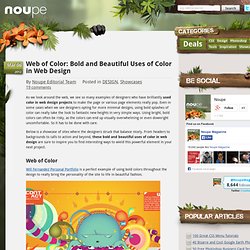 Web of Color: Bold and Beautiful Uses of Color in Web Design
Mar 06 2012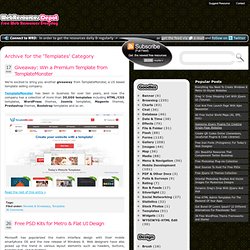 If you are a WordPress fan just like millions of others, you are already aware that every WordPress website requires a hand from a WordPress developer in some way. This may be a theme or a plugin created by others. Or, the explanation of a WordPress feature/function you have Googled for.
Templates
20 Creative Web Designs
40 Creative Single Page Portfolio Websites
Not everyone can pull off a dark color scheme, especially for a website design.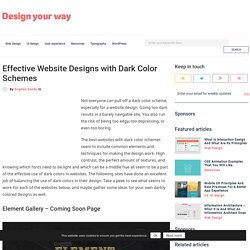 Effective Website Designs with Dark Color Schemes