Gear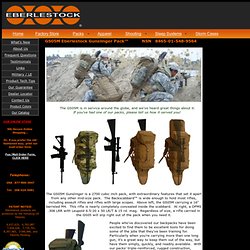 The Eberlestock Gunslinger Pack ™ is an excellent organizational tool. The layout of its compartments, with a large and a small tuck-pocket on the outside, two small accessory compartments, a mid-size compartment in the top-pack, and a large main compartment that has both top and full side-access, lets you load the pack with your gear in a way that makes it predictable to locate whatever items you need immediate access to. You can add external mag pouches and accessory pouches virtually anywhere on the pack. On top of this, there is really no way to adequately describe the superiority of this weapons carriage system over the standard shoulder sling. For scout/snipers, it's a great alternative to a drag bag, and provides unparalleled versatility, agility, and mobility, with rapid access to your firearm.
GS05M Eberlestock Gunslinger Pack   NSN 8465-01-548-9564
Military Times GearScout | Bringing you the best tactical, off-duty gear and industry news and reviews.
MRE, colloidal silver, paracord, water filter
Sanyo NEW 1500 eneloop 2-AA Ni-MH Pre-Charged Rechargeable Batteries with USB Charger: Home & Kitchen
Check Out This Panel Instead: sCharger-5 Solar USB Phone Charger The "Pocket Panel" is a 6 Watt Portable Solar USB Charging Panel designed to Rapid Charge power hungry cell phones and other USB devices that can be charged via their USB port. This panel is rated to produce up to 1.2 Amps of power @ 5v via the standard USB charging output port and this allows rapid solar phone recharging in bright sunny conditions and this also allows quicker recharging in partly sunny conditions.
6 Watt Portable Solar USB Phone Charger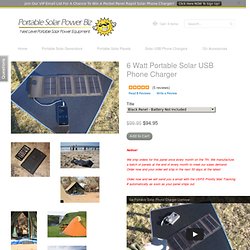 Portable Solar Panels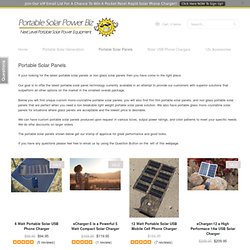 Portable Solar Panels If your looking for the latest portable solar panels or non glass solar panels then you have come to the right place. Our goal is to offer the latest portable solar panel technology currently available in an attempt to provide our customers with superior solutions that outperform all other options on the market in the smallest overall package. Below you will find unique custom mono-crystalline portable solar panels, you will also find thin film portable solar panels, and non glass portable solar panels that are perfect when you need a non breakable light weight portable solar panel solution. We also have portable glass mono crystalline solar panels for situations where glass panels are acceptable and the lowest price is desirable.
General Discussion
NY Ironworks | Police Equipment- police tactical gear online - police gear- badge wallets-badge holders-gun holsters-eotac-security uniform
Tropic-Weight Cargo Shorts, Comfort Waist, 6" Inseam: Active
5.11 Academy Shorts
Outdoor Specialties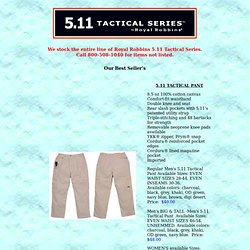 5.4 oz, 100% cotton canvas Large chest pockets for documents or large items hidden button-down collar vented back and underarms triple needle stitching in high stress areas reinforced placket, stiffer collar, cuffs, and pocket flaps for a better appearance melamine buttons double pencil pockets on sleeves bellowed chest pockets Longsleeve only: roll-up sleeve tabs two position adjustable cuffs double layer elbows Imported Women's available Sizes: S–XL Women's available colors: white, charcoal, black, khaki, navy blue, sage green Women's 5.11 Tactical Long Sleeve Shirt Price: $40.00 Men's available Sizes: XS-3XL Men's available colors: white, charcoal, black, grey, khaki, OD green, navy blue, sage green, digi desert, denim Men's 5.11 Tactical Long Sleeve Shirt Price: $40.00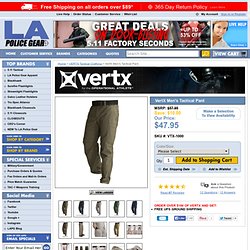 VertX Men's Tactical Pant Note from LAPG - We really like these pants. They have a great fit and the cargo pocket design is the best we have used. We highly recommend you try a pair! Security VertX Men's Tactical Pant have Concealed, on seam zippered pocket and back pocket credential flap defend your valuables. Comfort VertX Pants have gusseted crotch, articulated knee & hip, and stretch waistband combined with world class patterning for the pinnacle of comfort.
VertX Mens Tactical Pant LAPG Favorite
LA Police Gear 5.11 Tactical, Galco, Maxpedition, Converse, Bates, Danner, Surefire and Blackhawk
Results for atacs - LA Police Gear