Food & Drink
French Food UK, Food of France, Buy French Food, gifts, Food from France.
Making and Drinking Cocktails at Great Cocktails (UK) Individual Recipes. Recipe Sites. Food Blogs. Cooking Marvellous Shrewsbury's Independent Specialist Cookshop. CHOW. The Easiest Way Play In The Easiest Way, the CHOW Test Kitchen shows the simplest way to make delicious versions of popular dishes.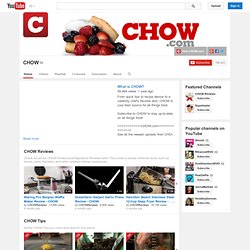 Minimal fuss, maximum flavor! If you've got a question for the CHOW Test Kitchen, email it to foodteam@cbsinteractive.com. - cocina para despertar - Kensho.
Shopping. Google Docs. Eat the seasons | seasonal food. Vegan/Veggie. Cookbook.
---