Reading Resources for ELLs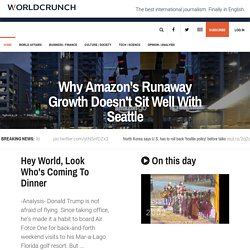 The Blatant Cynicism Of Cameron's Rhetorical War On Poles -Commentary- WARSAW — British Prime Minister David Cameron's recently announced plan to restrict social benefits for immigrants — in which he pointed at Poles as an example of a migrant group that abuses the system — is a strategy all about saving his career as the wonderful Conservative Party hero. It's un... Adam Leszczyński - GAZETA WYBORCZA The Unbearable Lightness Of Francois Hollande PARIS — Done, it's over!
Many people don't realize that The New York Times can be quite accessible for English Language Learners. Due to its focus on current events and news, using The Times to learn vocabulary and practice reading can be much more inviting and rewarding than a textbook. And NYTimes.com has some extra tools and features that are particularly useful for language learning. Here are 10 ideas for using The Times to teach and learn the English language. 1.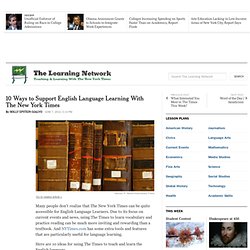 10 Ways to Support English Language Learning With The New York Times
The Week Magazine Education Program
Drama in the ESL Classroom - Home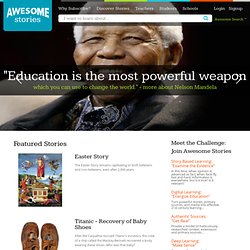 "Young people easily can get mired in the flotsam and jetsam of the Internet. At Awesome Stories, educators and students discover new nonfiction worlds at a safe, accurate website. The stories will lead students on a quest for answers. Teachers will appreciate the lesson plans and activities. The site is aligned with Common Core State Standards. Simply put, Awesome Stories is an Internet gem."