Listening Resources for ELLs
GCFLearnFree-Everyday Life Tutorials. LyricsGaps. Top 100 Youtube videos for EFL! Posted by ddeubel on Thursday, May 6th 2010 Youtube recently celebrated its 5th anniversary.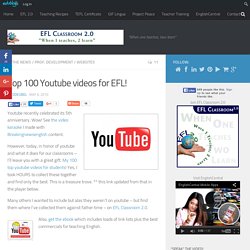 Wow! See the video karaoke I made with Breakingnewsenglish content. Audio Puzzler - Intro. Connect With English. Introduction Introduction: An overview of the course and an introduction to the main characters in the drama.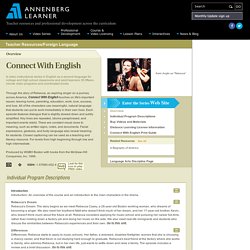 Rebecca's Dream Rebecca's Dream: The story begins as we meet Rebecca Casey, a 28-year-old Boston working woman, who dreams of becoming a singer. We also meet her boyfriend Matt who doesn't think much of her dream, and her 17-year-old brother, Kevin, who doesn't think much about the future at all.
---