Common Core Resources
Common Core and 21st Century Standards
xolp - home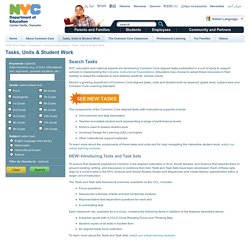 Keywords (optional)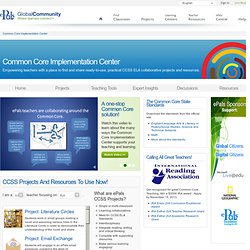 Project: Literature Circles
Global Community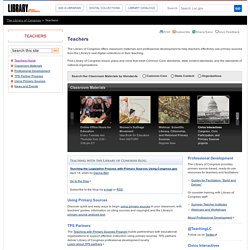 The Library of Congress offers classroom materials and professional development to help teachers effectively use primary sources from the Library's vast digital collections in their teaching. Find Library of Congress lesson plans and more that meet Common Core standards, state content standards, and the standards of national organizations. Using Primary Sources Discover quick and easy ways to begin using primary sources in your classroom, with teachers' guides, information on citing sources and copyright, and the Library's primary source analysis tool. TPS Partners The Teaching with Primary Sources Program builds partnerships with educational organizations to support effective instruction using primary sources.
Michigan Online Resources for Educators - Browse Resources
Common Core
Common Core
Your Common Core Secret Weapon
Educators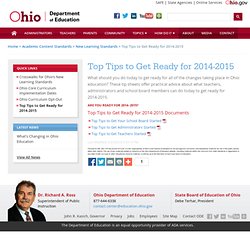 Skip navigation Skip to main content SAFE | State Agencies | Online Services | ODE Website Archive Follow
www.achieve.org/files/CCSS-CTE-Task-Alignment-Packet.pdf
Hawaii Standards Database :: Common Core State Standards
BSHSCommonCore - home
Florida VCM Marketplace
www.parcconline.org/sites/parcc/files/Common_Core_Workbook.pdf
Frequently Asked Questions About The Common Core State Standards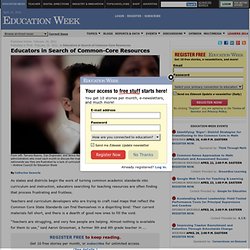 Published Online: February 24, 2012
Educators in Search of Common-Core Resources
Last week, reported on the frustration teachers are facing as they begin designing lessons around Common Core priorities—teacher resources are either scarce, or hard to find.
Common Core Library - Common Core Library
downloads/CoreStand_Ebook_1.0.pdf
Below you will find unpacking standards documents to support teachers in their understanding of the common core and essential standards. The unpacking documents demonstrate at a granular level the knowledge and skills students are expected to master at a particular grade.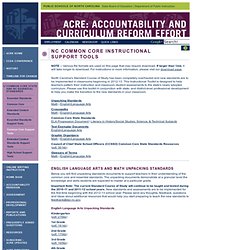 Common Core - Resources
IRA released a letter of support in June 2013 for the position taken by the Learning First Alliance on the need for an extended transition to full implementation of the Common Core State Standards before CCSS-based assessments begin.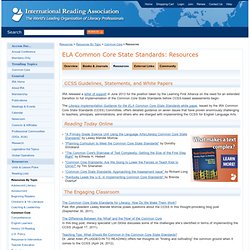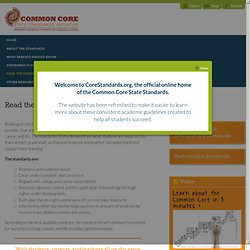 Building on the excellent foundation of standards states have laid, the Common Core State Standards are the first step in providing our young people with a high-quality education. It should be clear to every student, parent, and teacher what the standards of success are in every school. Teachers, parents and community leaders have all weighed in to help create the Common Core State Standards.
LiveBinder-School Library & CCSS
Currently, each state has a separate set of education standards, lists of skills that students are expected to do by the time they graduate each grade. However, in response to concerns about American student achievement and just how prepared students are for college and careers, education leaders in 48 states, along with the National Governors Association and the Council of Chief State School Officers (CCSSO), have written a set of standards for student across the U.S. The common core state standards were released in 2010.