Audiobooks
Every year, thousands of American high school students read a common selection of great novels — classics loved by young and old readers alike. Today, we have selected 20 of the most popular books and highlighted ways that you can download versions for free, mostly as free audio books and ebooks, and sometimes as movies and radio dramas. You will find more great works — and sometimes other digital formats — in our collections of Free Audio Books and Free eBooks. So please give them a good look over, and if we're missing a novel you want, don't forget Audible.com's 14 day trial. It will let you download an audio book for free, pretty much any one you want.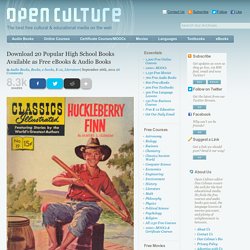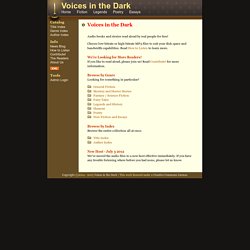 Voices in the Dark - Voices in the Dark - Free MP3 Audio Books
Audio books and stories read aloud by real people for free! Choose low-bitrate or high-bitrate MP3 files to suit your disk space and bandwidth capabilities. Read How to Listen to learn more. We're Looking for More Readers!