Portfolio
evaneckard.com
} brain SOL – design flottant
Seki: Illustration
Joshua Stearns Images
RubensLp.com.br
Home : Stina Persson
Dragon Interactive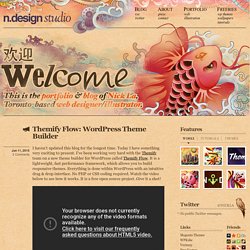 N.Design Studio - Blog & Design
Free MiniCards From Moo.com Aug 07, 2012 1 Comment I've partnered with Moo.com to offer a free set of 100 MiniCards. It is absolutely free.
Bret Victor's website
Rikcat Industries : The Portfolio of Rik Catlow
Bearskinrug, The Homepage
ShaunInman.com
Bobulate
Announcing: joining NPR Dec 18, 2013 In 2008, I was invited to join the School of Visual Arts (SVA) to invent and chair the MFA Interaction Design program. Since, I've continued a fairly active career as a consultant outside the school. Most chairs of academic departments at SVA have outside projects and careers; it's encouraged as it supports the College's mission to integrate academia with the profession.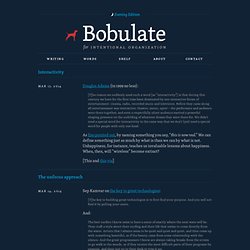 Jonathan Yuen (2006)
NeatWorks Inc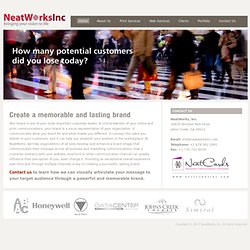 Your brand is one of your most important corporate assets. A critical element of your online and print communications, your brand is a visual representation of your organization. It communicates what you stand for and what makes you different.
clear confusion | phil freund