Spiele, etc.
Magic Find and its efficiency: A statistical insight - Theorycrafting and Analysis. Undead Labs. Fallout 3 is Suddenly One of The Best-Looking Games on Earth. Well, here are the big reasons that Fallout 3 is a bad game: First, the quest design is more than just primitive, it's outright bad.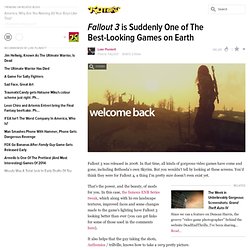 As in it would've been criticized ten years ago for the over-abundance of inflexible fedex quests bad.
Ronimo Games. Video Game Music and Songs - GameThemeSongs.com. The Video Game Name Generator. "Michael" - PS3 Long Live Play -- Full Length. OUYA: A New Kind of Video Game Console by OUYA & Kickstarter. We just added game streaming through OnLive!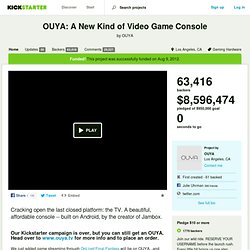 Final Fantasy will be on OUYA...and we have an exclusive game! And VEVO has agreed to put their music videos on OUYA, XBMC adds a streaming media app, with TuneIn and iHeartRadio adding music! The War Z: The Survior MMO Zombie Game coming to you this fall!
---