Spiele, etc.
Magic Find and its efficiency: A statistical insight - Theorycrafting and Analysis
If you're reading this article, odds are you're a State of Decay fan looking for news about your favorite new game. You'd like to hear all about what's coming in the months ahead — the sequels, the movies, the Rotting Meat™ Christmas toys ("Biologically Degradable! Easy to Wash Out! Not Safe for Eating!"), and the studio's contract with the CDC (Center for Disease Control) to "flesh out" their guidelines for surviving a full-scale zombie apocalypse.
Undead Labs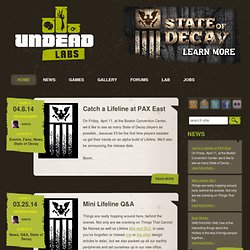 Fallout 3 is Suddenly One of The Best-Looking Games on Earth
Well, here are the big reasons that Fallout 3 is a bad game: First, the quest design is more than just primitive, it's outright bad. As in it would've been criticized ten years ago for the over-abundance of inflexible fedex quests bad.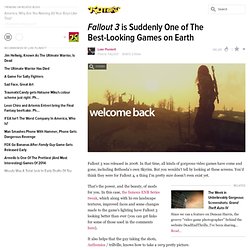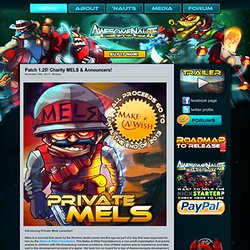 Ronimo Games
As opposed to the Kickstarter exclusive skin Cyber Coco and Ghost Leon, Digital G will be available in the Steam Store for all to buy when he's introduced into the game! Yesterday we had Claire King back in the recording booth for the Cyber Coco Premium Skin! Expect another solid performance out of her while surfing cyberspace! Totally rad!
Video Game Music and Songs - GameThemeSongs.com
The Video Game Name Generator
"Michael" - PS3 Long Live Play -- Full Length
OUYA: A New Kind of Video Game Console by OUYA & Kickstarter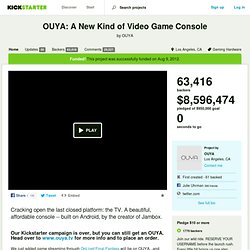 We just added game streaming through OnLive! Final Fantasy will be on OUYA...and we have an exclusive game! And VEVO has agreed to put their music videos on OUYA, XBMC adds a streaming media app, with TuneIn and iHeartRadio adding music!
Infestation: Survivor Stories is a zombie survival horror MMO. Based five years in the future following a horrendous viral outbreak of apocalyptic proportions that destroyed 95% of the world's population, you must survive against all odds. Scavenge, defend yourself, band with others, or die in the process – your life is in your own hands. Infestation: Survivor Stories is an evolving open world environment allowing you to create your own experience. Whether you want to survive against the environment, creating your own holdfast against the zombie hordes, play against other players as a Bandit or Lawman, or create your own world, the game is your playground.
The War Z: The Survior MMO Zombie Game coming to you this fall!