Catvador
Camille Ceysson
Nerd professionnelle à ascendant girly : du lolcat, du roller derby, de la pop indé un chouille prétentieuse, et plein d'autres choses
The 10 Best Indie Christmas Songs
Ranking The 30 Best Christmas Recordings Of The 20th Century
Bootcamps 2013 | Bear City Roller Derby
This fall in Berlin you will: Improve your skating develop your team's tactics become a better blocker or jammer share new drills with your team mates Come and get trained by some of the best skaters in Europe – the Berlin Bombshells.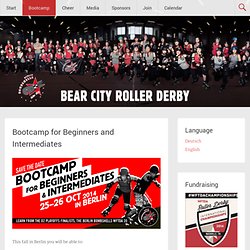 Women Who Kill: Part Two — A Thirst for Violence
Robe à smocks en lurex pastel chez ASOS
River Island | River Island - Robe en jean à imprimé à fleurs chez ASOS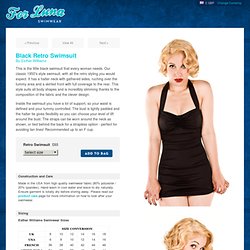 Black Retro Swimsuit by Esther Williams - For Luna
This is the little black swimsuit that every woman needs. Our classic 1950's style swimsuit, with all the retro styling you would expect. It has a halter neck with gathered sides, ruching over the tummy area and a skirted front with full coverage to the rear. This style suits all body shapes and is incredibly slimming thanks to the composition of the fabric and the clever design. Inside the swimsuit you have a lot of support, so your waist is defined and your tummy controlled.
Fauteuil RAR - Charles Eames - Fauteuils design - Meubles & Design : reproductions de mobilier de designers
Indie Soup Runner: energetic indie music to power your workout!
La playlist idéale pour faire du sport !
Pondu par Mary-Eunice le 3 avril 2013 Le Wall Street Journal a mis en ligne une playlist de rêve pour suer. Et ce, sur les conseils d'un chercheur très sérieux ! Avec l'arrivée un peu farouche des beaux jours, l'envie de chausser tes baskets te passe par la tête ?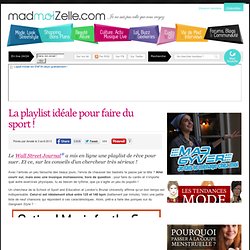 Testée et approuvée, la formule des Premiers Dimanches aux Champs Libres est reconduite en 2012-2013. Non seulement l'équipement culturel rennais vous ouvre ses portes le dimanche, mais non content de vous accueillir pour le planétarium, la bibliothèque ou les expos, il laisse ses clés à une association ou une structure du paysage culturel rennais pour animer les lieux le premier dimanche de chaque mois. « Il y aura des ténors amoureux et des héroïnes sacrifiées, des choeurs d'esclaves et des chevauchées de walkyries, des voix d'anges et des démons, des sonneries de cuivres et des arpèges de harpe ou d'accordéon » . En lisant ceci, on s'imagine parfaitement installé dans son fauteuil, assistant à une pièce au sein de l'Opéra. Que nenni !
Opéra des Villes, Opéra des Champs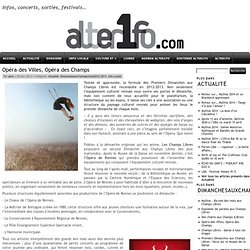 Pondu par Flo le 27 novembre 2012 L'hiver est déjà là, les températures sont en baisse et les gros manteaux sont de sortie. L'occasion de commencer ses travaux de tricot pour rester au chaud. Voici quelques vidéos, tutos et bouquins pour vous lancer dans le monde de la maille ! Le tricot est revenu à la mode depuis quelques années : tricoter sa petite écharpe, son petit pull ou son plaid n'est plus ringard !
Tricot : tutos vidéos, tutos photos, idées et livres spécialisés !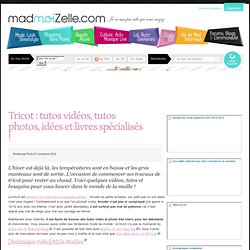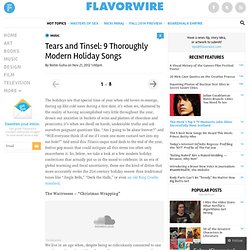 The holidays are that special time of year when old lovers re-emerge, flaring up like cold sores during a first date; it's when we, shattered by the reality of having accomplished very little throughout the year, drown our anxieties in buckets of wine and platters of chocolate and prosciutto; it's when we dwell on harsh, undeniable truths and ask ourselves poignant questions like, "Am I going to be alone forever?" and "Will everyone think ill of me if I cram one more custard tart into my eat-hole?" And amid this Titanic -esque mad dash to the end of the year, festive pop music that could mitigate all this stress too often only exacerbates it. So, below, we take a look at a few modern holiday confections that actually put us in the mood to celebrate.
Tears and Tinsel: 9 Thoroughly Modern Holiday Songs
For a limited time, we are offering a wide range of our beautiful satchels at further discounted SALE prices! If you are unable to find the satchel you are looking for, please do not fret! We are updating the list twice a week, while stocks last. We currently have some End Of Line Satchels as well as our Clearance Range of Satchels.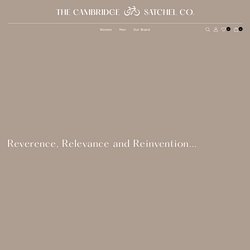 Clearance | The Cambridge Satchel Company
The Downing | The Cambridge Satchel Company
Focus - La boîte à culture Geek
Sufjan Stevens : Le coffret de Noël en écoute intégrale
Facebook et Twitter : quelques nouveautés !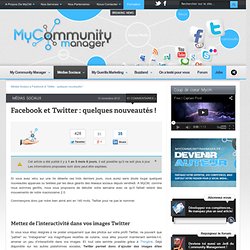 Cet article a été publié il y a 4 mois 22 jours , il est possible qu'il ne soit plus à jour. Les informations proposées sont donc peut-être expirées. Si vous avez vécu sur une île déserte ces trois derniers jours, vous aurez sans doute loupé quelques nouveautés apparues ou testées par les deux géants des réseaux sociaux depuis vendredi. A MyCM, comme nous sommes gentils, nous vous proposons de débuter votre semaine avec ce qu'il faillait retenir des mouvements de notre macrocosme 2.0. Commençons donc par notre bien aimé ami en 140 mots, Twitter pour ne pas le nommer. Si vous vous étiez résignés à ne poster uniquement que des photos sur votre profil Twitter, ne pouvant que "pather" ou "instagramer" vos magnifiques recettes de cuisine, vous allez pouvoir maintenant semble-t-il, amener un peu d'interactivité dans vos images.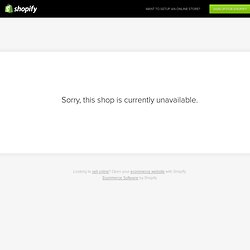 Red Velvet — Blog Love E-Course
I love blogging, but never would have expected that it could become such a big part of my career! I spent the past month compiling tips, stories and ideas for young bloggers. This course was written with new bloggers in mind, but it goes way beyond simply 'getting started'. Here's a quick peek at each session....
Fille de joie - My Queendom For...
Je serais présente à la convention de la Roche-sur-Yon les 27-28 avril sur le stand TurboZero. Pour prendre rdv, mailez-moi à : ipomeee@gmail.com ! (photos de Lililouve) (photo by Wolvesandbucks ) (Francis Ferguson) Pour cause de travaux à la boutique Contraseptik, mon passage à Strasbourg du 19 au 23 Mars est annulé.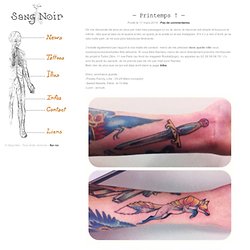 Blog ‹ Sang Noir
matilda.jpg (600×426)
Résultats Google Recherche d'images correspondant à http://missmapletearoom.files.wordpress.com/2010/07/quentinblake.jpg