Paper Designs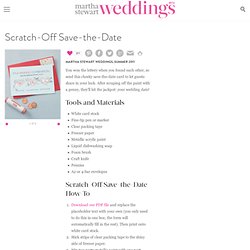 You won the lottery when you found each other, so send this cheeky save-the-date card to let guests share in your luck. After scraping off the paint with a penny, they'll hit the jackpot: your wedding date!
[ Close Privacy Policy ] Privacy Policy / Your California Privacy Rights Revised and posted as of March 4, 2013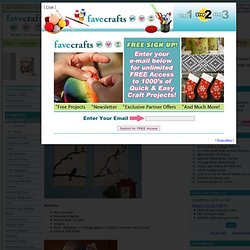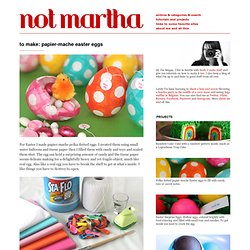 For Easter I made papier-mache polka dotted eggs.
Treat Bag
As part of my window display at Borders I designed these paper goodie bags - perfect for home-baked goods, candy or any kind of small-sized gifts.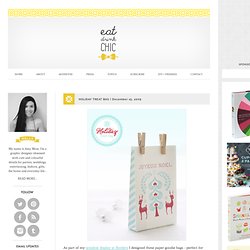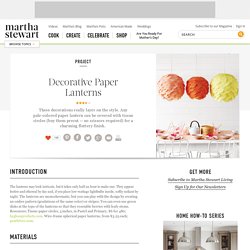 The lanterns may look intricate, but it takes only half an hour to make one. They appear festive and ethereal by day and, if you place low-wattage lightbulbs inside, softly radiant by night. The lanterns are monochromatic, but you can play with the design by creating an ombre pattern (gradations of the same color) or stripes.
How To Make a Pretty Twist Tie
This is an idea I wrote down a while ago in my craft journal.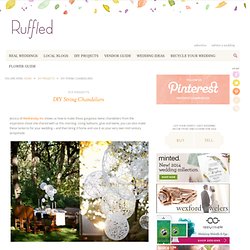 Jessica of Wednesday Inc shows us how to make those gorgeous twine chandeliers from the inspiration shoot she shared with us this morning.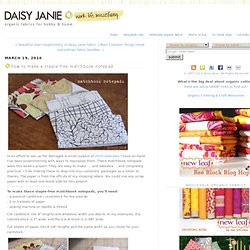 In an effort to use up the damaged & small surplus of 2010 calendars I have on-hand, I've been experimenting with ways to repurpose them.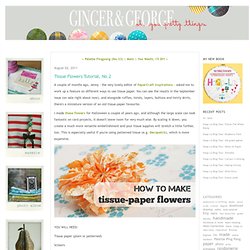 A couple of months ago, Jenny - the very lovely editor of PaperCraft Inspirations - asked me to work up a feature on different ways to use tissue paper.
You know how it goes, a friend calls you and invites you to dinner at the last minute.
I have seen various versions of Faux Rosewood Wreaths in just about every store and catalog for the upcoming season; most with a price tag running upwards of $40 or more. Some are crafted of paper and other of real wood shavings. Last year I made a few rolled flower gift toppers from recycled book pages and they remind me so much of the curled wood roses I thought they would make a good substitute. {with a much lower price tag} Materials Needed:Foam Wreath FormRecycled Book PagesLots of Hot GlueRibbon to Hang