Programming
5 Excellent Downloadable eBooks To Teach Yourself Linux
To: 0xdeadbeef@petting-zoo.net Subject: The case of the 500-mile email. Date: Tue, 26 Nov 2002 14:57:40 -0800 Here's a problem that *sounded* impossible... I almost regret posting the story to a wide audience, because it makes a great tale over drinks at a conference. :-) The story is slightly altered in order to protect the guilty, elide over irrelevant and boring details, and generally make the whole thing more entertaining. I was working in a job running the campus email system some years ago when I got a call from the chairman of the statistics department.
30 free programming eBooks - citizen428.blog()
The previous discussion becomes a little clearer if you understand how memory addresses work in a computer's hardware. If you have not read it already, now would be a good time to read How Bits and Bytes Work to fully understand bits, bytes and words. All computers have memory , also known as RAM ( random access memory ).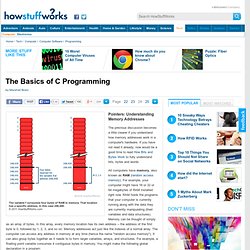 Translated by Geoffrey James Transcribed by Duke Hillard Transmitted by Anupam Trivedi, Sajitha Tampi, and Meghshyam Jagannath Re-html-ized and edited by Kragen Sittler Last modified 1996-04-10 or earlier