2-wheel fun
Index of /manuals/More Manuals/Piaggio/LT150. Www.scootermanuals.us/manuals/More Manuals/Piaggio/LT150/Piaggio LT 150 Workshop Manual - 100dpi - CH1 to CH3.pdf. Www.wotmeworry.org.uk/manuals/Beverley/BV 250 i.e/250ie Maintenance Manual.pdf. Motor Scooter Guide | Piaggio LT 50 and LT 150. Piaggio's quirky LT scooter series was first offered in the USA for the 2003 model year, which was the same year Piaggio entered the USA market under their own name (as opposed to the Vespa name).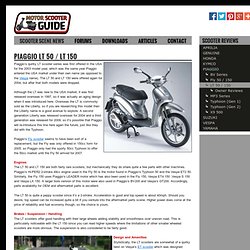 The LT 50 and LT 150 were offered again for 2004, but after that both models were dropped. Although the LT was new to the USA market, it was first released overseas in 1997, so it was actually an aging design when it was introduced here. Overseas the LT is commonly sold as the Liberty, so if you are researching this model then the Liberty name is a good avenue to explore. A second generation Liberty was released overseas for 2004 and a third generation was released for 2009, so it's possible that Piaggio will re-introduce this line here again the future, just like they did with the Typhoon. Modern Vespa : Owners Manual for Piaggio LT150 2003. It was in what I believed to be a safe busy area...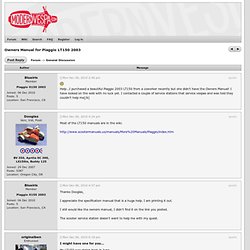 At work where I parked for 2 years. I was in a restaurant next to where I was parked... Oh, well, fortunately I had insurance and found my new/older baby. Biltwell Classic Style 3/4 Helmet - Galaxy Duo Tone - SHIPS FREE! - Open-Face 3/4 Style Helmets. Welcome to our site and thanks for visiting!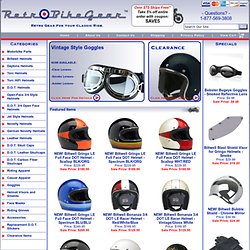 Looking for a lightweight retro-style helmet at a great price? We have dozens to choose from! We carry only the highest quality vintage designs, hand-selected for appearance, comfort, and value.
---