Creacionismo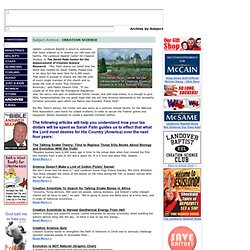 Update: Landover Baptist is proud to announce that Jesus ordered us to rename our 100-year old facility, The Landover Baptist Center for Creation Studies, to The Sarah Palin Center for the Advancement of Creation Science Research. "Mrs. Palin shares our belief that the world was created by Jesus' Daddy, Poppa-God, in six days but has been here for 6,000 years.
Creation Science Landover Baptist Subject Archives
www.creationism.org
Science Education Essentials
Discovery Institute
Institute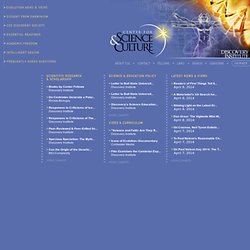 www.creationism.org
Polystrate Fossils
[Home] Evidence for Earth's Instant Creation - Polonium Halos in Granite and Coal - ESA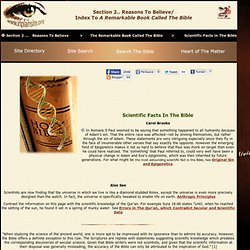 Also See Scientists are now finding that the universe in which we live is like a diamond studded Rolex, except the universe is even more precisely designed than the watch.
f "nothing is unclean of itself" (Rom.14:14), should we consume canned RATTLE SNAKE and FROG'S LEGS? If "every creature of God is good, and nothing to be refused" (1 Tim.4:4), shall we eat ESCARGOT (SNAILS) and WHALE BLUBBER? Did Peter's vision (Acts 10) somehow cleanse CAVIAR, CLAM CHOWDER and chocolate covered ANTS?
Lesson 2 - Are the FOOD LAWS Scientific?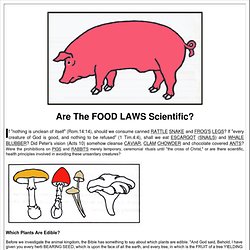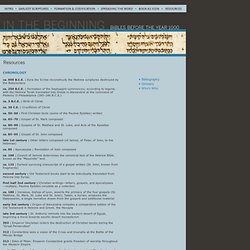 ca. 600 B.C.E. | Ezra the Scribe reconstructs the Hebrew scriptures destroyed by the Babylonians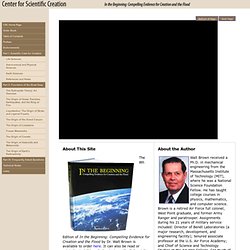 In the Beginning Compelling Evidence for Creation and the Flood - index.html
About This Site The 8th Edition of In the Beginning: Compelling Evidence for Creation and the Flood by Dr.
Welcome - Learn more about Father Yahweh's Creation (Applied Bio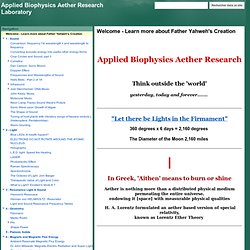 The invention relates to a method, with which it becomes possible to activate inorganic materials in such a manner that with the inset of these materials on the fields of the agriculture and environmental protection favourable effects are obtained. With the inset in the agriculture z becomes.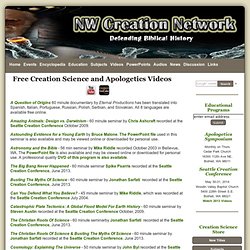 Free Creation Science Videos
A Question of Origins 60 minute documentary by Eternal Productions has been translated into Spanish, Italian, Portuguese, Russian, Polish, Serbian, and Slovakian. All 8 languages are available free online. Amazing Animals: Design vs.
Watch Incredible Creatures That Defy Evolution Online